Property management is a great industry to work in and one that I am very proud to be associated with.
Property management is an important part of any real estate business, providing financial strength and stability.
However, there is a darker side with respect to the actions of a few who can cause considerable damage to the business of others – and to their own professional reputation and good standing.
Poaching and stealing someone else's managements and business is something I do not take lightly. There is a fair play way of getting business from a competitor and there is a dirty way we should never accept as professional.
Poaching and stealing managements is unethical practice. Should you choose to engage in such unethical behaviour, you must also be prepared to accept the consequences it will have on your professional reputation.
Poaching business
I categorise this as the direct and deliberate stealing of another agent's business. It may involve directly and knowingly approaching someone else's clients, persuading them to cancel their current agency agreement and transferring the business to them. Property managers may send direct letters to the client (without disclaimers) to persuade them to sign with their agency. They may call the client after seeing their property advertised with another agent. They may find out where the client lives and approach them directly.
I remember attending a national property managers conference in 2004. During the evening cocktail party, a property manager proudly boasted to me that one of her "rent roll growth strategies" was to call another agent's landlords when their rental property appears in the newspaper classifieds "to let" section for more than one week. I clearly shared with her my opinion on this and stated that if she was my competition and she did that to me, I would not deal with her on any level with future communication and general dealings!
There is a right way when it comes to getting new business. If you are approached first by the client and they wish to transfer over their business to you, then this action is quite fair and justified! They need to ensure that their management agreement with the other agent is cancelled (in writing) first before you have the legal right to manage their property.
Sometimes we may conduct direct mailing to landlords. You must ensure that you have a disclaimer on the bottom of your letter/material such as: "Please disregard this letter/material should you be in a contractual agreement with another agent". If you find out they are with another agent and were not aware originally, do not persist in getting their business! Invite them to call you should they ever consider using another service, but leave it at that.
Stealing Business
This is where a property manager leaves a company and directly contacts their former clients in hopes of bringing their business to the new firm where they are now employed. They are cashing in on the goodwill and relationship they first established with the client at their former employment. I have even heard of property managers contacting clients just before they have finalised their employment!
Without discussing the possibility for litigation against that property manager by their former employer, let's take a good look at this. The business belongs to that former principal. They acted in good faith and employed and paid the property manager to manage that business. It does not belong to the property manager despite the relationship and goodwill they have created.
The property manager has no right whatsoever to contact those clients. He/she has taken advantage of the previous relationship they had with the client to transfer their business over.
My only advice to any property manager leaving their position and taking their employer's business with them is simply, "DON'T! Just walk away. Do not take any computer printout of landlord name/address lists with you and do not contact any clients!"
It all really comes down to the fact that if we are to take business away from another agent, the first approach must be made by the client. We do not actively pursue this business by directly contacting them.
The property manager who is poaching or stealing this business may have a short-term gain, but it is not worth the bad reputation that will spread by word-of-mouth among other property managers and principals in their area.
Growing the rent roll can be done in so many ways without having to poach and steal from someone else.
We must ensure our industry is strong and gaining new business in a professional and ethical way that benefits everyone.
ABOUT THE AUTHOR
---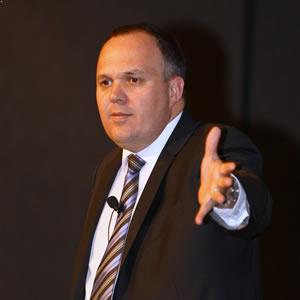 Trainer – LPMA
Darren Hunter is a national and international property management trainer, speaker, consultant and authority on property management fees, and income maximisation strategies all designed to grow your rent roll profit, without extra rent roll growth required.

A consultant and trainer now for over seven years, Darren has previously worked as the state property manager with one of Australia's most respected real estate brands recruiting, training, implementing policies and procedures and managing 28 property managers in 18 regional offices over South Australia and the Northern Territory. Darren has presented for the Real Estate Institutes in WA, SA, NT and TAS and has presented at the Leading Property Managers of Australia Forums(LPMA) in 2007, 2008, 2009, 2010, 2011 and 2012
Make sure you never miss an episode by subscribing to us now on iTunes
And dont't forget to leave REB a review!

Listen to other installment of the Real Estate Business Podcast