You are probably reading this title and going 'Are you kidding me? What is this woman on about?'. Seven years ago, I probably would have agreed with you.
That was when I had a major turning point in my career. I was tired of feeling lost, wondering what I should be doing as a BDM and where I should be spending my time to bring in more new properties.
Do you daily find yourself in the five situations below and, by Friday, wonder where your week went?
You find yourself choosing to hide behind your email rather than picking up the phone.
You fiddle around with email marketing and mailouts to a database you have never personally connected with.
You expect the sales department to pass on referrals each week from open homes and auctions.
You constantly have to fix issues in the property management department that are taking you away from your BDM projection plan.
You go to plenty of networking events and potential referral opportunities meetings but never receive a lead.
If you find yourself in one or all five of the above situations then I can confidently tell you this will have a massive impact on the success of your rent roll growth.
Just like all of you reading this article today, I have had those times when I have stared at the computer screen and wondered whether I should call or email. Unless the client has indicated they wish to be contacted by email, it is recommend that you pick up the phone. You will get an instant response when they answer and can easily move on to your next hot prospect, rather than just sitting back and wondering.  
For those of you who have started with an agency that has an existing database, this is your chance to get some good leads out of a list of warm contacts. They are in the database because they have had an experience with the agency in the past, so take the time to pick up the phone and introduce yourself. Ask them to share the experiences they have had over the last 12 months of buying, selling or leasing property in the area.
If you have the privilege of a sales department, understand that in order to get ongoing referrals, you must connect with them. Just because you are the BDM and the principal has said all investor leads must go to the BDM each week, does not mean that you are collecting all the hot and warm opportunities. In my travels, I have spoken with many sales people that have told me they refer investor clients to other agencies, as they are not comfortable with the in-house property management team! Don't let these great leads sneak away to your competitors. Take control of the relationship with each member of the sales department and have follow-up meetings pre-booked after each catch-up session.
I often hear 'I could achieve so much more as a BDM if I wasn't pulled back into the property management department'. I know many BDMs use this as an excuse for poor results, and in many cases where a BDM has come out of a property manager role, it is easy for them to be pulled back for support as they know what to do when staff are down. This is why it is important to have clear instructions and job descriptions in place for every team member. I understand that, from time to time, the business will experience staffing issues as you grow, but just ensure when the BDM is back supporting the property management team, you know when the end date will be.
Networking was by far the most enjoyable area of my prospecting pipeline and I can tell you it is not all fancy breakfasts and fine wine evenings. Whenever you meet a new referral contact, you must engage in strong conversation and set a time when you will connect again in the future. Just because you have met once and hit it off doesn't mean they will always refer business to you when the opportunity arises. You need to keep the relationship strong; never let the next point of contact be over two months away or your competitors may step in when you least expect it.
If you are a full-time BDM, I can't stress how important it is to really embrace this role and not let fear of the unknown hold you back from enjoying what can be an amazing career.  
ABOUT THE AUTHOR
---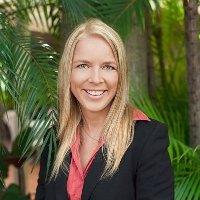 founder and mentor, BDM Academy
Tara commenced work as a trainee property manager following high school and after gaining valuable knowledge and experience became the business development manager at Wide Bay Prestige Properties.
Tara is dynamic, highly motivated and has a strong passion for business development. She has a very strong understanding and appreciates the importance of growth in the property management department.
Tara's major accomplishments include successfully securing 268 listings in one financial year and signing 30 new rental listings in one month.
In 2012, Tara won an all-expenses paid trip to Hamilton, New Zealand and spoke on a BDM panel at the REINZ National Conference.
Tara has previously spoken at the 2011 PPM National Conference about building your property management department and has written articles for the Property Management Journal and Real Estate Jobs Search, providing helpful tips for BDMs.
In 2013, Tara started the BDM Academy and has been contracted to consult for a variety companies throughout Australia and New Zealand. Tara's vast wealth of knowledge in property management growth is sure to interest real estate principals who are looking to grow their most valuable asset and income stream, their rental roll.