Should property managers just have one task they are responsible for across the rent roll or should each PM in your team look after a set number of landlords?
Throughout the year, I have had inspiring and interesting conversations with many people relating to the age-old question of how many properties a property manager can manage.

One particular client I was working with was seeking advice regarding the structure of her property management department as she is on a solid growth path and has achieved 75 net managements in six months. This principal is at a crucial stage in her business. She has hit the 500 property mark and is considering which structure is best.

There are many different options for the structure of your property management business. There is no universal answer to what works best. When considering what structure you want, you must be mindful of the different roles of the department that brings together the entire business. The businesses I have seen with the highest success rate have had detailed job descriptions, shared growth visions and set goals for all team members.

Some will say the smaller the size of your business, the more 'hats' need to be worn by the team members. As the business grows, all the core duties must become more clearly defined to reduce error and lack of communication. As your growth takes off and you hit 500, 700, even 1,000 properties under management, additional sections – such as the need for a department manager to oversee the division – come into play and human resources support is required. 
The top three most common styles of property management department structures include Task-Based, Portfolio-Based and POD-Based. The hot question I always get asked is, "What structure is best and can help take my rent roll growth to the next level?"
In my travels, I have found a Portfolio-Based structure to be one of the most common styles. In this structure, one property manager manages all aspects of their own clients across the portfolio and are 100 per cent responsible for all stages throughout the management process. This style of management demonstrates to the landlord and tenant that they have the one person who is the main point of contact throughout the tenancy. Therefore, it stands to reason that this is a structure that works well, but it can also carry risk when the PM gives notice and terminates employment at your business.

The Task-Based property management sees the property management department separating the various roles within the business, for example maintenance, rental arrears, repairs, lease renewals, routines entry and exit condition reports. It is commonly used Australia-wide and works well for the BDMs selling the service with specialists in each area as they are task specific.
Managing workflow for a Task-Based structure can be more manageable for management but also has its challenges. As your rent roll continues to grow and you experience staff turnover, some of the tasks are only attractive to a small percentage of applicants. This can reduce the number of applications for the role and increase the risk of having to offload additional duties to other team members for an extended period of time while looking for that suitable person to join your team.

The latest trend, the POD-Based management sees two, even three property managers working together in a team environment, similar to Portfolio-Based, but with several individuals.
This structure works well in terms of staff on leave as the different members of the POD cover each other at varying times. This protects your business when staff terminate employment as the clients have had contact with more than one person. And, when working as a pod, you are a team. No one wants to be the person to let down the team. From my experience, I have seen businesses where a pod can manage a higher number of properties with two team members, compared to two individual portfolio managers.
What is the best structure? The short answer is – it depends on the size and age of your business, and the customer service levels you are aiming to achieve. I encourage all principals to take charge and embrace the tough decisions ahead of your rent roll growth path.
The one piece of advice I will leave you with is – never create your structure around the current individuals in your team as everyone is replaceable. Make the decision on what you see is best for your property management department and be prepared to make the changes required along the way to ensure you achieve successful net growth for many years to come.
ABOUT THE AUTHOR
---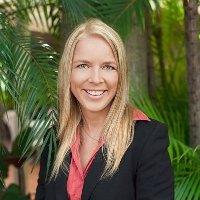 founder and mentor, BDM Academy
Tara commenced work as a trainee property manager following high school and after gaining valuable knowledge and experience became the business development manager at Wide Bay Prestige Properties.
Tara is dynamic, highly motivated and has a strong passion for business development. She has a very strong understanding and appreciates the importance of growth in the property management department.
Tara's major accomplishments include successfully securing 268 listings in one financial year and signing 30 new rental listings in one month.
In 2012, Tara won an all-expenses paid trip to Hamilton, New Zealand and spoke on a BDM panel at the REINZ National Conference.
Tara has previously spoken at the 2011 PPM National Conference about building your property management department and has written articles for the Property Management Journal and Real Estate Jobs Search, providing helpful tips for BDMs.
In 2013, Tara started the BDM Academy and has been contracted to consult for a variety companies throughout Australia and New Zealand. Tara's vast wealth of knowledge in property management growth is sure to interest real estate principals who are looking to grow their most valuable asset and income stream, their rental roll.
Make sure you never miss an episode by subscribing to us now on iTunes
And dont't forget to leave REB a review!

Listen to other installment of the Real Estate Business Podcast