It's safe to say that articles containing the words "eviction moratorium" dominated the property management news cycle for much of this year. So, what were the stories property managers flocked to in 2020?
What a year!
Many of us will be glad to see the end of this year, where property managers were dealt blows that included bushfires, floods and a pandemic.
Looking back, it's amazing to see how much work the industry managed to fit into one single year: from lobbying government to providing for tenants and landlords, to trying to make sense of a whole new world over.
Property managers, you deserve a pat on the back (and a well-earned break if you can find time!).
Without further ado, here are the biggest stories that affected you this year. Sit back, relax, have a read — and know you got through it all!
5. PM provides commercial lease update
It's bizarre to think that the fifth most-read story on RPM was an issue affecting property managers not even eight months ago.
The beginning of April heralded in peak uncertainty for a society that had had barely a week to adjust to "a new normal" — with working from home for those who were capable being a big part of that.
4. 'Overwhelmed and confused': Industry reacts to 'straightforward' rent pause
An address from Prime Minister Scott Morrison had alluded to a nationwide eviction moratorium, but the announcement raised plenty more questions for landlords, tenants and property managers than it answered.
With the benefit of hindsight, a majority of affected individuals were able to work together and achieve suitable outcomes, but even now, at the end of December — eight months later — there are still plenty of case studies that illustrate the rent pause was not nearly as "straightforward" as was promised.
The latest such example? Victoria's social media announcement that it would continue its commercial tenancy relief — without any actual information as to how this will actually operate. 
3. Moratorium does not mean rent-free
As the weeks rolled on, more information trickled through on how exactly eviction moratoriums would work.
This piece, with comments from the federal minister for housing, Michael Sukkar, outlined that the moratorium did not provide for a "rental freeze".
The words of clarification were welcomed by REIA president Adrian Kelly, and many property managers and landlords Australia-wide.
2. Government approves of rent relief mandatory code
It's in stories like these that we can reminisce on the early workings of the newly reformed "national cabinet".
To have been a fly on the wall in any one of those meetings would have been insightful, to say the least!
1. Airbnb declared illegal in NSW
The most-read story across REB and RPM this year, there reached a point in time where the New South Wales government went one step further than Scott Morrison's encouragement to stay home, and implemented a number of public health orders to require it.
Under new regulations, Airbnb and other short-stay accommodation options were declared illegal, with the government reminding residents of the need to stay home.
For Northern Beaches residents, this story probably hits quite close to home, even now. For others, it's a reminder of just how different life looked at varying times in 2020.
ABOUT THE AUTHOR
---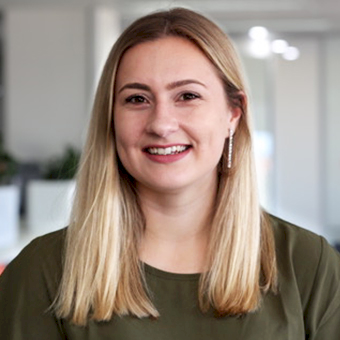 Grace is a journalist across Momentum property and investment brands. Grace joined Momentum Media in 2018, bringing with her a Bachelor of Laws and a Bachelor of Communication (Journalism) from the University of Newcastle. She's passionate about delivering easy to digest information and content relevant to her key audiences and stakeholders.