While franchises do offer up some perks, they aren't the only way property managers and sales agents can find success, according to this boutique business owner.
While touting the benefits of going it alone, in conversation with REB, the founder and principal of Brisbane's Junction Estate Agents, Jeremy Paikaew, has acknowledged that it's always a good idea to have some sort of an experience with a franchise and how they work.
"Whether you are a director or head of department, a team leader – it's very important to get exposed to that kind of thinking and good culture," he considered.
"There are certain kinds of values and skills I took out of being in a franchise that I wouldn't have learned anywhere else."
But at the same time, the new business owner warned property managers that "you could also fall into the trap of staying in that franchise for too long or staying in the franchise model for too long".
"Do you need a franchise model to succeed?" he queried.
"Short answer is no. You reconcile what you plan and you build it on the back of your own skin – not anyone else's"
Mr Paikaew then brought up the often-used argument that franchises offer up well-known brands to consumers, and therefore, people will trust these.
But from his perspective, "does that matter in these days anymore, when you can build your PR and your brand so easily – if you get the message right, if you touch on values and things that people care about?"
"No," he said.
The business owner also shut down the idea that just because a franchise has done well in a certain area, it would do well in a different location, arguing that "it's what you build for your local area and the people that you serve around you that is more important than having a big brand behind you".
Having previously worked under the Belle Property banner, the Brisbane-based business owner's move to a boutique and independent offering appears to be paying off.
"We reached our first milestone of 20 properties [under management] in literally about a week, which was huge," he continued.
"Then our second milestone at 50, came about two or three weeks after."
At that point, he conceded it became hard to keep up: "I had to really knuckle down and slide down on the growth – there were so many entries, so many properties that I had to familiarise myself with."
At last count, Mr Paikaew's property count stood at 78 – and is still going strong.
"We're still getting a lot of inquiry for new business. I've had to set an intake period as well, which I've never, ever done before," he explained to REB.
"I've said 'I'm at capacity right now to take on new properties. I can't do this right now, but I can get to it on this date. If you're willing to sign up, we can issue a notice right now, but it won't be until January'."
From the business owner's perspective, "hitting those key milestones was huge".
"I worked out my breakeven numbers, and they were sitting at 38 properties," Mr Paikaew said.
"I had to make 38 – and any other is profit, right?"
He exclaimed that "to make that within the first month is fantastic. I loved it!"
And now? The business owner said it's all in good fun.
Calling up until reaching the break-even point "stressful fun", the business owner said "now, I'm in this state where I'm having 'actual fun'."
"It's been really, really good, because I've been able to step into that development, acquisition and development sales kind of role as well," he considered.
Mr Paikaew has previously emphasised the importance of adding value for clients. 
ABOUT THE AUTHOR
---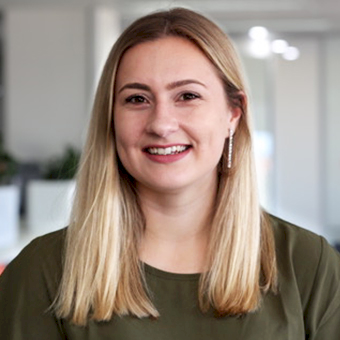 Grace is a journalist across Momentum property and investment brands. Grace joined Momentum Media in 2018, bringing with her a Bachelor of Laws and a Bachelor of Communication (Journalism) from the University of Newcastle. She's passionate about delivering easy to digest information and content relevant to her key audiences and stakeholders.