Sales agents and business development managers can learn a lot from each other, an award-winning BDM has observed.
Speaking to REB, Blake Mariner, the winner of BDM of the Year – Property Management at the 2021 REB Awards, believes a BDM "holds immense value within any business".
"If done properly, this position cannot only create significant growth for the property management department, but also for the broader business," the Highland Property Agents business development manager elaborated.
This is due to "a higher level of properties being acquired and put under management, which will in turn lead to higher sales volumes and potentially more job opportunities for leasing executives, property managers and also BDMs".
And while he does work within the property management space, the winner of BDM of the Year – Property Management at the 2021 REB Awards also considers his role as "a sales-oriented" one.
"I believe that I have been able to build a highly successful approach due to being previously exposed to facets of the sales environment," he reflected.
That work — as a sales assistant — allowed him to learn skills he now believes "have been highly transferable and extremely effective in generating new business for Highland Property Group".
Acknowledging both sales positions and business development roles as "very similar", Mr Mariner stated that in his time as a sales assistant, he "worked directly alongside a long-term partner within the business, David Smith, who mentored me in how to implement effective processes, and laid down the foundations of successful business which I have been able to improve on over the years", he explained.
The BDM said key takeaways from his sales experience included "learning how to adapt to market changes, be authentic in my approach and absorb information".
Like sales agents are often told, he advocates for BDMs to build a brand around themselves and their property management teams, arguing that "the more visible you are in your marketplace, the more doors will open which will simultaneously create more opportunities".
He also encourages business development managers to integrate themselves into their sales team to some extent — in a bid to learn their ways, paying particular attention to how they "are able to sell their brand" as well as their points of difference to potential clients. 
Really, "the only difference is you are selling different things".
Blake Mariner has previously flagged a number of ways BDMs can better add value in their businesses.
ABOUT THE AUTHOR
---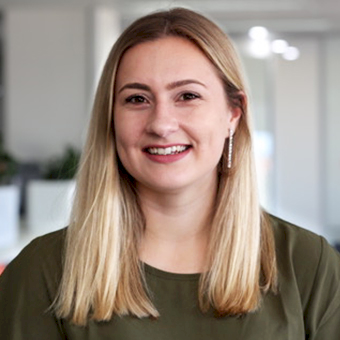 Grace is a journalist across Momentum property and investment brands. Grace joined Momentum Media in 2018, bringing with her a Bachelor of Laws and a Bachelor of Communication (Journalism) from the University of Newcastle. She's passionate about delivering easy to digest information and content relevant to her key audiences and stakeholders.