The Full Federal Court has confirmed a property group acted unconscionably in pressuring property owners to change to property managers it shared a commercial arrangement with.
Last June, Quantum Housing was ordered to pay $700,000 in penalties after it was found to have made false or misleading representations related to the National Rental Affordability Scheme (NRAS). 
In a decision from the Full Federal Court this week, it upheld an appeal from the Australian Competition and Consumer Commission (ACCC) that provided "vital clarification" of the law on statutory unconscionable conduct.
"The Full Court has made clear that for conduct to be held to be 'unconscionable' under the Australian Consumer Law and other similar laws, it is not necessary to establish that the business engaging in the conduct has exploited some disadvantage or vulnerability on the part of the consumers or small businesses affected, although this may often be the case," explained ACCC chair Rod Sims.
Calling it "an extremely important decision for all Australian consumers and businesses", Mr Sims said the Full Court had confirmed that the correct approach to assessing statutory unconscionability is to focus on the conduct, and assess whether it is a sufficient departure from the norms of acceptable commercial behaviour as to be against conscience or to offend conscience.
"This decision makes it clear that it is not necessary to demonstrate exploitation of vulnerability," he flagged, thereby extending the reach of the statutory unconscionable conduct prohibition so that it will protect more consumers and small businesses against egregious conduct by corporations.
In its previous proceedings against Quantum, the ACCC had alleged that Quantum made false or misleading representations and engaged in systemic unconscionable conduct by pressuring investors in the NRAS to terminate agreements with their existing property managers and engage a property manager approved by Quantum.
It outlined that "Quantum failed to tell investors that it had commercial links with the property managers it recommended".
At the time, the ACCC also alleged that Quantum's sole director, Cheryl Howe, was knowingly concerned in the conduct.
The consumer watchdog acknowledged that Quantum and Ms Howe subsequently admitted liability for both false or misleading representations and unconscionable conduct.
In June 2020, a Federal Court judge declared that Quantum had made false or misleading representations to property owners, but was not satisfied the conduct fell under the statutory notion of unconscionable conduct because it had not been demonstrated that the investors were at a disadvantage or had some vulnerability which had been exploited.
That judge did order Quantum to pay $700,000 in penalties and Ms Howe was penalised a further $50,000 and banned from managing a corporation for three years.
This latest decision comes after the ACCC appealed the trial judge's decision in a bid to better clarify whether special disadvantage was necessary to establish unconscionable conduct under the Australian Consumer Law.
In this latest case, the ACCC did not appeal the penalty amounts, and Quantum and Ms Howe chose against participating in the appeal.
ABOUT THE AUTHOR
---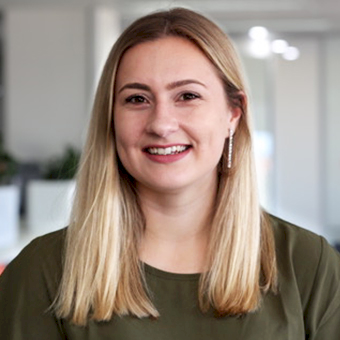 Grace is a journalist across Momentum property and investment brands. Grace joined Momentum Media in 2018, bringing with her a Bachelor of Laws and a Bachelor of Communication (Journalism) from the University of Newcastle. She's passionate about delivering easy to digest information and content relevant to her key audiences and stakeholders.