Furry friends will be more welcome in New South Wales strata schemes from 25 August, after the state government's introduction of new laws to overturn "blanket bans" on pets.
Following changes to the New South Wales Strata Schemes Management Act 2015, new regulations will prescribe only a limited list of reasons where an owners corporation can refuse a lot owner from keeping an animal in a strata scheme or take steps to remove an existing animal from the scheme.
According to the state government, these circumstances include repeated damage of the common property, menacing behaviour, persistent noise and odour.
Despite the change, owners corporations will be able to set reasonable conditions through their own by-laws on how pets are kept in their scheme, for example whether they have to be supervised on common property or enter and exit through a dedicated entrance or lift.
According to the Minister for Better Regulation, Kevin Anderson, the new laws reflect broad community sentiment and "demonstrate a balanced approach for both residents and owners corporations in keeping furry friends in strata".
"As a dog owner myself, I understand how important pets are for families in this state, and their companionship cannot be understated, particularly during the current pandemic," the minister added.
He said "a lot has changed" since the current legislation commenced in 2015, including a huge shift to apartment living, with more NSW residents choosing to buy and rent in higher-density areas.
"On top of that, research tells us that Australia has one of the highest rates of pet ownership in the world, with 61 per cent of households including a pet in their family, and 91 per cent of households owning a pet at some point in their lives," he said.
The minister acknowledges that strata living is becoming more popular — "and while we don't want strata residents deprived of the benefits of owning a pet, it's also important the amenity of neighbours and others in the building isn't impacted".
"Our new laws have been designed to strike the right balance for everyone living in strata communities, putting an end to blanket bans on pets while giving owners corporations clear guidance on how they can set rules to ensure other owners aren't impacted," Mr Anderson said.
"Following extensive feedback from the community, we have implemented fair and sensible regulations that prevent schemes from introducing blanket bans on keeping pets in apartments, while ensuring owners corporations can refuse pets where they unreasonably impact other residents."
According to the NSW government, NSW Fair Trading will be offering support, advice and mediation services for residents and owners corporations who are unsure about the new rules and how they apply within their scheme.
Where disputes are unresolved, they will be able to be escalated to the NSW Civil and Administrative Tribunal where appropriate.
The introduction of the new laws comes after a landmark decision by the NSW Court of Appeal in October 2020 that allowed a Sydney-based tenant to keep her pet dog on the premises.
ABOUT THE AUTHOR
---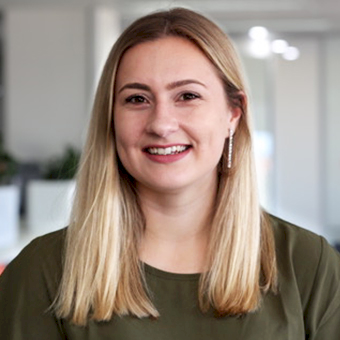 Grace is a journalist across Momentum property and investment brands. Grace joined Momentum Media in 2018, bringing with her a Bachelor of Laws and a Bachelor of Communication (Journalism) from the University of Newcastle. She's passionate about delivering easy to digest information and content relevant to her key audiences and stakeholders.