There's a new degree of stability in the West Australian property market, according to one state-based network.
Ahead of 2022, Realmark has released its expectations for the coming year, pointing out an "optimistic outlook" for the state's real estate market, which is specifically evident within the rental sector.
According to managing director and founder John Percudani, the Western Australian market "appears to have reached some degree of stability and a healthy point between supply and demand".
Highlighting the stabilisation as prevalent across many markets and sectors across the state, Mr Percudani said that demand from tenants could be seen in quality properties, family homes, and with respect to tenancy length as tenants look to benefit from rental security.
With the above suggesting good yield and security prospects for investors, Mr Percudani has also noted that rents have already seen "a sharp uplift off the back of the positive turn in migration and employment against supply".
So much so that housing rent values have increased by 11.5 per cent across Perth and regional Western Australia, while rental listings remain tight.
Over the past six months, listings have averaged just 8,800, a far cry from the 26,441 reported back in 2016 by CoreLogic.
With the tight rental market "likely to continue this summer", Mr Percudani expects a reopening of the borders to "apply further pressure" on this trend.
It's led Realmark to advise landlords and owners to canvass the market for potential tenants through home opens and marketing in a bid to secure several applications from which they can select from "to ensure they have achieved the maximum investment outcomes".
Mr Percudani's comments came ahead of the release of CoreLogic data for December, which also pointed to a healthy rental market.
Across the month of December, Perth's median rent price increased by $5 to $445 per week.
REIWA president Damien Collins has reflected on the data release, noting that "even though rents experienced a small increase during the month, they are still more affordable than they were in 2014".
"WA tenants continue to enjoy the most affordable rents in the country," he continued.
During the month, the suburbs to record the biggest increase in median rent were Balcatta (up $30 to $450 per week), Aubin Grove (up $30 to $480 per week), Rivervale (up $25 to $450 per week), Waikiki (up $20 to $400 per week) and Yanchep (up $20 to $420 per week).
Queens Park, Seville Grove, Riverton, Harrisdale and Morley also all recorded strong increases, as noted by the REIWA.
Capping off 2021, it took 16 days on average to lease a rental  - as had also been the case in November.
Secret Harbour (12 days), Wellard (12 days), Innaloo (13 days), Kelmscott (13 days) and Hamilton Hill (13 days) have led the pack when it comes to speed.
And with just 1,864 properties listed for rent on reiwa.com at the end of December, the president noted that "the rental shortage continues to be the biggest issue facing the Perth rental market".
From his perspective, "we need more investors in the market to help keep up with tenant demand, which will only increase once borders open and migration resumes."
He argued it as "critical that the WA Government does not make major changes to the Residential Tenancies Act that will discourage property investment in WA at a time when we desperately need an influx of rental stock."
ABOUT THE AUTHOR
---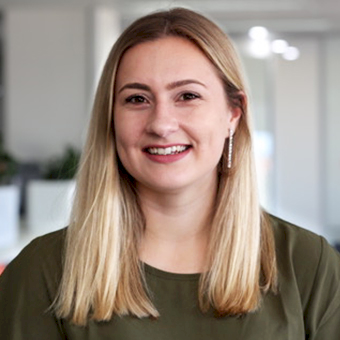 Grace is a journalist across Momentum property and investment brands. Grace joined Momentum Media in 2018, bringing with her a Bachelor of Laws and a Bachelor of Communication (Journalism) from the University of Newcastle. She's passionate about delivering easy to digest information and content relevant to her key audiences and stakeholders.