Faced with the horrifying statistic that almost one in four property managers are planning on leaving the profession for good, MRI Software has revealed a number of ways real estate agencies can better support their rent roll employees.
The statistic comes from MRI's newly released Voice of the Property Manager report, a survey of more than 770 industry professionals, which identifies benchmarks around key employment issues, satisfaction levels, and PM priorities.
As reported by REB, 23 per cent of respondents indicated an intention to not just quit their current employment but the industry entirely.
Without proactive and affirmative action, the report warned that real estate businesses would soon face the "Great Resignation" in a big way – potentially a 5 to 12 per cent hit to the rent roll's bottom line for each employee lost.
Dealing with aggressive and abusive owners and tenants, as well as mental health concerns and an inability to switch off after hours were most commonly cited as concerns by property managers who participated in the survey.
Those stressors are compounded by the fact that only just over one-third of property managers indicated they were extremely satisfied by the support provided by their boss.
But – these aren't the only aspects of a property manager's role that are causing grief.

Based on the information provided by MRI in the report, here are five ways property managers are struggling in their roles, alongside some advice on how business leaders can not only acknowledge the work being done by their employees but also better support them:
Be mindful of work
A key finding from MRI Software was that portfolio size "plays a significant role in workload and stress levels".
Those managing more than 200 properties are far more likely to not only suffer burnout but complain about poor training levels and be more unhappy with their salary.
According to the analysis, approximately 150 properties under care is the maximum limit for property managers to personally handle – "and still maintain both their sanity and deliver a high level of service".
Where teams do take on more than this, MRI Software argued, "you'll need to have amazingly strong systems, processes and technology in place to support them and ensure their workloads remain manageable".
"Simply telling them to suck it up won't cut it," it said.
Develop clear-cut career pathways
As well as being a way to reward good performance, the report acknowledges the benefits that can come when a team is given "a sense of purpose, progression, and the opportunity for new challenges and rewards".
The report advises making job descriptions and KPIs available to all staff and having half-yearly alignment conversations as "a great way to keep your fingers on the pulse of the ambitions of your team".
Train for skills
Based on the report's findings, MRI said there is an "urgent need for interpersonal skills training for property managers".
Employers are advised to prioritise the provision of training in effective communication, dealing with conflict, and resilience.
This can help property managers better deal with aggression from landlords or tenants and better manage their own mindset and stress.
MRI Software also advises businesses to encourage activities that enable employees to bond as a team and blow off some steam, considering it as "an easy way to let your people feel valued".
Recognise performance
Recognition does not have to always come in the form of a pay rise, the report noted.
"Bonuses and incentives schemes do not just work for sales teams, they can make property managers feel appreciated too as can something as simple as a round of applause or acknowledgement at the weekly team meeting," it stated.
When done proactively, this can prevent PMs from feeling unseen or taken for granted – a systemic problem uncovered in the report.
Encourage flexible work
Worryingly, more than one-third of real estate directors won't allow their property management employees to work flexibly – despite many respondents in the MRI Software survey valuing it highly.
When businesses don't allow flexible work, the report argued they are "most likely only laying down rules that property managers will walk away from rather than challenge".
"The ability to work on a laptop from the kitchen table, from the car at a school drop off or even in a local cafe for an hour before an inspection can give property managers the flexibility they need to make their lives more manageable and their time, therefore, more productive," it stated.
It noted: "The COVID-19 pandemic showed us two important things – that we all have personal lives and we are not just the people who show up to work, and that it is possible to work from home."
ABOUT THE AUTHOR
---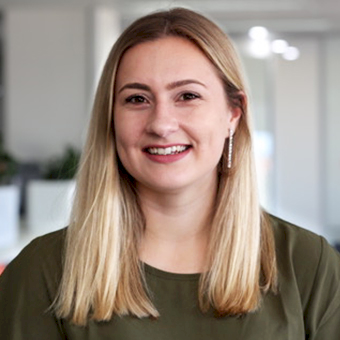 Grace is a journalist across Momentum property and investment brands. Grace joined Momentum Media in 2018, bringing with her a Bachelor of Laws and a Bachelor of Communication (Journalism) from the University of Newcastle. She's passionate about delivering easy to digest information and content relevant to her key audiences and stakeholders.