Only 28 per cent of property managers believe that their job offers them good career opportunities, according to a new survey.
The Voice of the Property Manager, from MRI Software, reveals the alarming statistic, which points to an urgent need for agencies to be developing clear career pathways for their property management teams and employees.
Pessimism is compounded by the fact that 28 per cent of property managers are also unsure that they have been suitably trained to deal with their current role, while 38 per cent partially agree that they have received suitable training from their employer.
While seven in 10 property managers surveyed – or 72 per cent – said they had received training on legal and compliance in the past year, just one-third (33 per cent) said they had received mentoring and coaching for their role.
Even less – one in four (25 per cent) had received any kind of training on leadership skills in the last 12 months.
The report also highlighted that one in four property managers is either not being trained by their office or is spending their own money on their training.
With REB previously reporting that almost one in four property managers plans to leave not just their current role – but the profession entirely, this lack of career opportunities could have a very real impact on whether people do stay within the industry.   
To combat this, the Voice of the Property Manager report acknowledged the need for more business owners and principals to allow their property managers to progress in the organisation – as well as create clear career paths.
While the average Millennial will have 7.8 jobs in their lifetime, the report advised how "giving your team a sense of purpose, progression and the opportunity for new challenges and rewards can ensure their loyalty to you longer term".
MRI Software has recommended agency owners and team leaders consider the skills a property manager would need to master to move from a junior to a senior manager, and then perhaps across into a sales role.
It also urged leaders to make job descriptions and KPIs available to all staff, as well as to conduct half-yearly alignment conversations, considering these actions "a great way to keep your fingers on the pulse of the ambitions of your team".
The Real Estate Institute of Queensland (REIQ) has recently acknowledged the report, with chief executive Antonia Mercorella stating that the institute is aware of the issues facing property managers and is taking action.
She revealed: "We are in the process of developing education programs and events that will help property managers acquire better skills in conflict resolution, negotiation, de-escalating aggressive situations and learning coping mechanisms.
"We've also raised it as an issue with government departments that they need to take action and that they understand the pressure-cooker situations our property managers have faced." 
ABOUT THE AUTHOR
---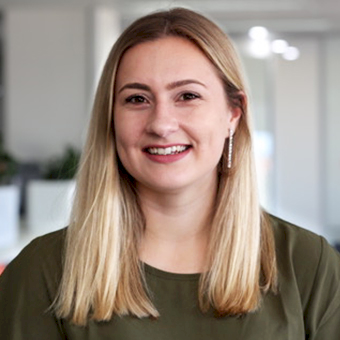 Grace is a journalist across Momentum property and investment brands. Grace joined Momentum Media in 2018, bringing with her a Bachelor of Laws and a Bachelor of Communication (Journalism) from the University of Newcastle. She's passionate about delivering easy to digest information and content relevant to her key audiences and stakeholders.