The formula for an Attraction Agent
You're out of free articles for this month
To continue reading the rest of this article, please log in.
Create free account to get unlimited news articles and more!
Have you ever wondered why some real estate agents do really well and others struggle?
Blogger: Tom Panos, GM of News Corp – Real Estate Sales and a real estate trainer and coach

Why is it that in the one suburb, in the one office, one sales person can write $700,000 in gross commissions while another one struggles to keep their job?
Why is it that some agents have vendors knocking down their door to give them listings, while others have to fight hard to win every listing and often have to cut their fee significantly to use price as their competitive advantage?
Well after hundreds of real estate interviews in 2012 and 2013 we no longer have to guess. They use a system. And the system works, whether you're in Blacktown or Toorak. It's called the Attraction Business Model. This model has a basic purpose statement "It's not who you know, it's who knows you."
Attraction agents are marketing based agents, not traditional transactional based agents. They know that brand is everything. You might be working for an independent office or a franchise but everything you're doing is either building or destroying brand equity in you. Your brand is what people are saying about you in the lounge rooms, cafes, schools and community events even when you are not there!
Brand has two dimensions: reputation and reach. Reputation is critical. In real estate trust is the commodity we sell. Lose a sale, lose a client, but never lose your reputation.
The exciting thing is that you can turbo charge your brand by having world class marketing skills. Having vendor paid advertising capability or as some agents like to describe it "vendor investment advertising" is the fast track to becoming an attraction seven figure agent.
However, the secret is that you use this strategy not to benefit you but to benefit your vendors. By being able to out-market the competition with bigger signboards, better print ads, better online inventory, appearing on page one and two of internet search results will ensure that your vendors will out-market the competition and as a consequence you will also become a magnet for future listings. Always remember sales is about closing, marketing is about getting noticed. You won't be closing anyone if you're not at the table for consideration.  
Here are some important points in fast tracking your brand.
-          Make sure your "online" marketing and "offline" marketing are "inline".
-          Use larger print advertisements with world class photography.
-          Be on page one of the search results (unless you are, you become invisible – as stated in the book Google says "You would have built a billboard in the woods.")
-          Use social media as a platform to enable you to have an ongoing conversation with your audience.
-          Role play and study Australia's best vendor paid agents (lots of free tools and interviews on www.tompanos.com.au)
Attraction agents know the role of a real estate agent is not to sell the property. It's to get the hidden 10 per cent premium in the marketplace. It's not to get the first buyer, it's to get the best buyer. The formula for a premium price is the following:
PP= HIA + HIN + BEC + BCB
Or
Premium Price
= High Impact Advertising
+ High Impact Negotiation
+ Buyer Emotional Connection
+ Buyer Competition Bidders
The attraction agent has learnt to master dialogue and language. The attraction agent is a negotiator not a messenger. Below are some useful statements when presenting marketing:
-          "Investing in marketing your home is not a "cost", it is an "investment" in the "profits."
-          "The family home is the last remaining tax haven in Australia. All the profits are tax free. You don't have many opportunities like this to increase your wealth. Why risk it by cutting corners?"
-          "Would you like a marketing plan to make you happy or a marketing plan to get you the best price?"
-          "Your home is on the market in competition not in isolation. And in this market I want to make you shine. So the way I will make you shine is to have your home better priced, better presented and better marketed."
Finally, the attraction agent is about authenticity. In a world that is constantly trying to change you and make you someone else, the attraction agent remains themselves. Vendors can smell and sense dishonesty. When a vendor calls an agent out to look at their home, they are not looking for a robotic agent to rock up with a heap of PowerPoint presentations and forms. They are looking for a good human being to show up.
ABOUT THE AUTHOR
---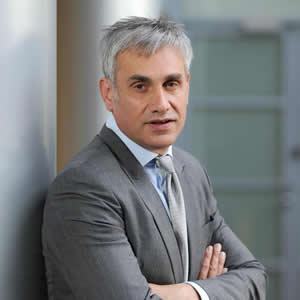 Tom Panos is the general manager of sales at News Corp as well as a real estate coach. His weekly blog goes out to 14,000 agents, and focuses on being an attraction agent. He regularly interviews Australia's highest-producing real estate people. For more information, visit www.tompanos.com.au.