Throw away your visitor book
You're out of free articles for this month
To continue reading the rest of this article, please log in.
Create free account to get unlimited news articles and more!
Blogger: Geoff Baldwin, director, RE/MAX WA
Most introductory real estate courses teach prospective agents to use a visitor book to collect the names and contact details of people when they arrive at home opens, but today I'd like to challenge readers of this blog that the visitor book may not be the way to go.
Over the years, I have had many discussions with buyers about how they feel visiting opens and interacting with real estate agents. Invariably, they admit that walking up the garden path of a stranger's property to be confronted by a real estate agent at the front door demanding they enter their details onto a register, is not one of their favourite pastimes. Furthermore, when an agent insists they provide their details "for security reasons", their natural, if not voiced, response can be understandably negative.
This may not be the most ideal way to set the foundation for a productive business relationship and hence, the visitor book or security register should be scrapped once and for all and be replaced by good old-fashioned conversational skill and courtesy.
Using the following systemised approach to opens, I have been able to not only glean the names and contact details of 95-plus per cent of visitors to my opens over the years, but also to establish hundreds of long-standing relationships that have resulted in hundreds of thousands of dollars in sales commissions.
My home open system consists of a flexible stepped approach. I say the steps are flexible as, like anything in real estate and human relations, things have a habit of not always going to script and we must always be prepared to adapt to the moment. This is how it flows:
"Hi, my name is Geoff, welcome to our open home. Enjoy your viewing, but can you please promise me one thing?"
At this point people tend to relax and are curious about what you are going to request.
"Before you leave, can you please promise to provide some feedback for the property owners? Even if the home's not for you, I would like to be able to give them your feedback. Is that ok?"
It is my experience that almost everyone will agree to this reasonable request. However, once they have viewed one or two rooms, I will casually catch up with them and reaffirm:
"Please feel free to ask me any questions and I appreciate you agreeing to provide your feedback for the owners."
Wait until they have completed their viewing and then:
"So what do you think? Can you see yourself living here?"
Have your pen and pad at the ready and write down everything they say, encouraging them to tell you as much about the property and what they are looking for as you can extract.
Writing everything down shows respect, but it also shows them you are genuinely interested in their needs and what they are looking for.
"My name is Geoff Baldwin, can I make a note of your names? Thank you, and what is the best number to contact you on should I come across a home that fits what you have described to me here?"
You will find that if you have had a conversation and written down everything they have said, they will be only too happy to provide their name, phone number and email.
Rather than confronting people at the front door and insisting on their details before they enter, consider using this systemised approach to build trust and rapport so that you not only gain names and numbers but also a growing list of prospective clients who see you as different to all of the other agents they have interacted with that day.
Lastly; "Mr and Mrs Jones, thanks for visiting our open today. I'll give you a follow-up call in the very near future to see how you are going with your quest to find your dream home."
My research shows that only three in 10 agents make a follow-up call. Make sure you are not only one of those three, but the most impressive and also, make the follow-up call on the same day. Home opens can be a diamond mine - but only if you know how to extract the diamonds.
ABOUT THE AUTHOR
---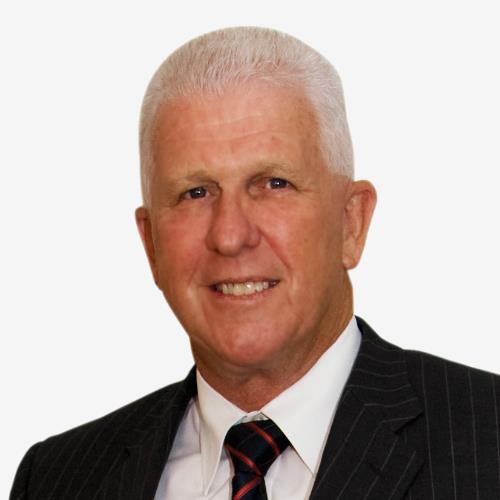 Since kicking off his real estate career in 1987, Geoff Baldwin has achieved success at the highest level in sales, management, multi-office ownership and as a group CEO. He is a licensed agent, auctioneer, respected trainer and a widely published and quoted industry spokesperson. Geoff is the regional owner and managing director of RE/MAX in Western Australia, which he purchased in 2009 and currently ranks as WA's fastest growing group.