Companies right now seem to be ducking and dodging real estate and privacy laws to sell or provide confidential information. While it technically may be legal, to us, it sure doesn't pass the ethics test.
You're out of free articles for this month
To continue reading the rest of this article, please log in.
Create free account to get unlimited news articles and more!
I imagine a lot of people would not be aware that information privy only to your real estate agent is worth a lot of currency in both profile and hard cash and many agencies today are being paid to hand it over.
This week I learnt an interesting lesson… confidentiality and privacy are two very different things in the eye of the law, and this 'technicality' is now creating serious implications in the real estate industry for both our clients and real estate agents.
Privacy is governed by law (Privacy Act 2014) whereas confidentiality refers to personal information shared with a professional, which generally cannot be divulged to third parties without the express consent of the client.
With the online and data-capturing war in real estate running hot around the country, we are witnessing large third party companies putting pressure on real estate agents to disclose private/confidential information to them. The hot potato at the moment is the push toward instant access to property sale details and in particular sale contract prices.
Naturally, buyers want to know this information instantly. Third parties recognise this and want to use agents' intel to enhance their own products. They want this information so badly, that they are now offering real estate agencies incentives, including preferential agent profiling along with substantial payments, to those who will supply it to them. Some companies are pushing new rewards agreements however these come with a number of obligations such as providing 'first to market, all of stock information' on the one hand and 'first to know immediate sale and contract information' on the other. Essentially, agents are being expected to provide extensive and complete property information, from listing to sale.
Apparently third parties who receive this type of information from the agent are not technically breaching any law... By not receiving client names, they believe there is no privacy or confidentiality issue.… But here is the twist – the issue lies with real estate agents. You only have to look to the agreements that agents sign in order to get paid, to see the disclaimer putting the confidentiality issues right back with the agent.
The scary thing is, we believe many agents do not understand that handing over this information to third parties, without both vendor and purchaser consent, is breaking their ethical duty and contractual relationships with their clients. Most agents do not obtain the parties express approval for publication or sale of this valuable information. Most sellers and buyers are unaware that this information that starts popping up everywhere is sourced from the agent.
Until a property settles, details of a sale (sold data) is actually confidential details of the clients contract between the vendor, purchaser and agent and we strongly believe clients need to be asked if they consent for this information to be disclosed (or sold by their agent) to become public. The exception to this is a sale at public auction.
While all property sale information becomes public at time of settlement, in our experience, clients do not necessarily want it highlighted in such public ways, straight away. 
With pressure mounting from big influential companies, vendors and purchasers are unlikely to be aware that their information is being supplied to third parties, let alone know it is being SOLD without their permission! 
In our line of business, confidentiality, trust and professionalism is non negotiable and our clients can feel confident that management do not support this new income stream.  Our experience is that most of our buyers and sellers would be very upset if we did this without consent.
It's very clear that information and data is the new currency of business and we will protect our clients interests and treat their private information with the upmost respect, regardless of how big of an incentive or pay cheque is on offer or how much pressure is brought to bear.
Data is our passion; we know it is the future of real estate, but so too is the responsibility for agents to control it with respect for privacy and confidentiality.
Let's get the debate started! Is an agent selling clients' confidential contract information OK?
ABOUT THE AUTHOR
---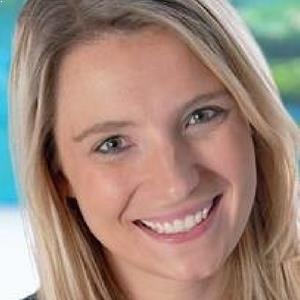 After attending Geelong Grammar in Victoria, Genevieve went on to attain a Bachelor of Business, specialising in marketing at Monash University in Melbourne. Graduating in 2007, Genevieve came back to Adelaide and worked for the family business for two years. Beginning on reception, she worked her way through all facets of the business. In 2010, Genevieve made the decision to gain international market experience and moved to the UK, where she worked as a buyer's agent in London and then in sponsorship and advertising at the Institute of Chartered Accountants England and Wales. Genevieve returned to Toop&Toop in 2012 and is now general manager of sales and marketing. Toop&Toop Real Estate is South Australia's largest family-owned residential agency, specialising in the premium market.