Professionals understand the importance of anticipating what to say and how to deliver it best to prospective clients. Being able to anticipate what to say and how to say it to your clients can make you appear more professional and help with your success rate. 
However, this isn't done by luck, this is achieved by preparing for all possible responses before activating a call. Before you pick up the phone you should have a clear purpose of why you are contacting this person. Writing down 'cheat points' and practicing the delivery will help create the perfect script. 
Not convinced yet? Here are my top six reasons to use a script: 
1) They give you confidence you may otherwise lack 
2) Keeps you on track and focused 
3) You can achieve more 'yes' replies 
4) Maintains your momentum 
5) Helps duplicate your success
6) Helps the customer or client understand the purpose of the call sooner  
My team at LJ Hooker Cessnock/Kurri Kurri is constantly developing new scripts for our property investment management department. Do not rest on just one script; instead ensure you are always updating your words.
But the preparation for the 'perfect' client call starts before even picking up the script. I ensure that my desk is clear of clutter, I prepare before the call, I know the outcome I want (the business), I consider the responses and improvise where necessary. I ensure I listen and most important, I carefully respond to any questions. 
I have personally found by using a script I have won new business over the phone without physically meeting the clients face to face. 
I strongly encourage every property management team to create their own scripts and dialogues; this can be for rent arrears, management fee increases, repairs and maintenance, listing objections, prospecting. A well-practiced script can successfully work for all areas of the property management business. 
ABOUT THE AUTHOR
---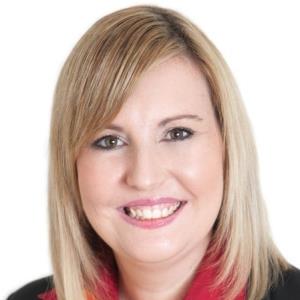 Mellissa Gibson first started in the real estate industry in 1998 and she has been with the L.J Hooker network since 2000. In 2010 she completed a certificate IV in Property Services and became a licensed real estate agent. Melissa has worked in all facets of the industry, starting at the age of 18 in an administration/sales division progressing to Property Investment Management to now the General Manager overseeing the whole office in particular the Property Management Team. Mellissa prides herself on being an active member of the community, taking a great interest in local charities, in fact in 2012 and 2013 Melissa was a Finalist for the Prestigious Real Estate Institute of NSW John Grieg OAM award for her community service, as well in 2013 The recipient of the Cessnock City Council Australia Day Award for community service in the Cessnock area signifying her devotion and commitment to the local community and giving back to the community in which her family lives and works. Mellissa was also a national finalist in the 2014 REB Awards for Property Manager of The Year Regional and BDM of the year, as well as a finalist in the LJ Hooker Awards for property investment manager of the year. 
Make sure you never miss an episode by subscribing to us now on iTunes
And dont't forget to leave REB a review!

Listen to other installment of the Real Estate Business Podcast