Having a contact management system (CMS) for BDMs is one of the most important aspects of being a good listing agent. 
Now, I'm not going to go into great detail of 'why' for this article, but I am going to give you a great example of how it can be used for your benefit this time of year, as properties sit vacant for longer, especially with tenants having far more to choose from with high vacancies. 
In short, a CMS is used to keep track of all the leads that come into your office, from as far back as you can go. Even if you have taken over a position in the office, the previous BDM's leads should be entered. This alone is a great help for the new BDM, as well as a must for principals (you paid a person to prospect for your company – these leads should stay with your company, not take off with the leaving BDM). 
Over the Christmas and New Year break, not many properties lease. I, as a landlord myself, would hate to have a property become vacant in the middle of December because of this. As a BDM, if you've just listed the property, be sure to be calling the landlord at LEAST twice per week, keeping them updated. This is the same for any agent having a property vacant during that period… Again, another blog altogether. You can also refer to the hard to rent checklist.
So, how can a CMS help you to win more listings this time of year? Well, you're not the only agency with vacancies, and I'm certain that some of the vacant properties that are available to lease have had some contact with your office at some point, either with yourself or with one of the salespeople. Get a list of the vacant properties that are online right now, cross-check if any of those properties/owners are in your CMS, give the list to every salesperson in the office and ask them the same thing.
If you have them in your CMS, call them, ask them how are things going with their investment, that you noticed that the property has become available for rent (you can see for how long). Now sell your service to them, offer to help. Too many agencies don't keep owners up-to-date while properties are vacant. If you have had contact with them previously, you do have the right to call and make contact and offer to help.
If the sales team has them and you don't, get the salesperson to make the call for you. They can be making a follow-up call as they noticed the property vacant. Then get them to offer your help. "Hi, George, I did notice that your property was available for lease, too… Our property management team is doing a wonderful job at the moment with xxxx. I'll get them to give you a call to offer some advice while your investment is sitting vacant." This is working with the sales team as a partnership. You're also, at this point, keeping them up-to-date on their potential leads.
Be sure to update your notes in your CMS, and if you have no luck, keep an eye on the vacant property and call them again in four or five days and just chip and chip away. Now, this procedure can be done any time of the year, but does work more effectively now, as properties sitting vacant mid-December can be still vacant today. "Hope your New Business is on Fire". If not… give me a call. 
ABOUT THE AUTHOR
---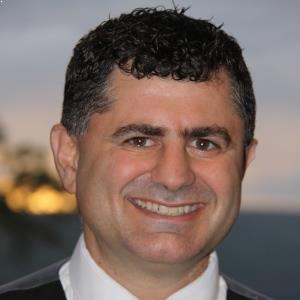 Deniz Yusuf is a consultant, coach and mentor through BDMCoach to agents across Australia, New Zealand and the United States. Having already impacted the industry consulting with McGrath Group, Rental Express and more, he's also started the InspiredGrowth Annual Conference that now opens the door for inspirational learning to non-BDMCoach members. Training isn't just about rent roll growth, but self-belief, inspiration, confidence and results.