In February I received an email from a principal I'm coaching, and it read "Deniz, I've just hit my target for February - can I take the month off?"
I placed this on my Facebook page as I was curious of what other people would think. It's a common discussion I have with principals - what number is the right number to set as a target and how much do I pay them? On my Facebook page I asked people "What would your reply be?". I must say I thought some of the comments were good. Firstly, the BDM/principal was only joking at the time, she is very focused on growth and is doing a great job. She ended up doubling her target for the month.
So a couple of questions to ask:
What do you do when a BDM hits their target very early in the month? How much should a BDM be paid? What structure should a BDM be on? How do you keep a listing agent's momentum going throughout the month, and each month thereafter?
Let me start by saying, I can't tell you what a BDM should be paid, as there are way too many variables to consider, including the question of what structure a BDM should be on, since every office has its own, and each region or area has a different market. A perfect example is a BDM's office duties in a combined sales and PM are different from a BDM in a PM only office. Not every BDM has the same structure within an office. There are different responsibilities, tasks, management positions, average annual rental returns and so on.
I would be a game man to even state what bonus a BDM should be paid per listing, as again there are too many things to consider.  However, to answer the above question on how to keep the momentum of a BDM going throughout the month when targets are being met, well why don't people consider paying listing agents on a tiered bonus structure?
Now let's talk hypothetically - list one property you get $100, list two you then get paid $150 for both, list three $200 or $600 in total and so on. This can also be calculated on the annual revenue the BDM brings in for each property, then holding them accountable to NOT reducing the fees to win the listing. One agency I train pays their BDM on a two-property tiered system, with an added bonus being paid at each third bonus reached. So for every six properties they bring in, they receive an extra incentive to reach for that goal, with each incentive bigger than the previous one.
I also thought I would share with you some of the comments made on Facebook that put a smile on my face.
Greg Watson from Watson Property in NZ wrote, "When an Olympic high jumper makes their target, do they stop trying to jump higher? Move the target, your opposition will be too. Let's raise the bonus!"
Joseph McCurry from Property Express in Victoria commented, "When your auctioneer gets to the reserve, does he stop there? Re-adjust future targets and maybe make longer the time off, I imagine it is planned for later in the year".
Greg Pearson from Professionals Albany said, "If you are running a 1500m race and at 500m you are miles out in front, would you slow down or stop?".
As a BDM, if you do continue to hit your targets, maybe it's time to discuss raising the bar, and reaching higher. Just asking for a pay increase isn't the best result, as in the end your job is to get the listings, maybe ask for a tiered bonus so you keep reaching higher, and challenge yourself to beat your last best month. I was given a challenge to beat 44 in a month, but that's another blog.
If you're not hitting your targets at all, or feel they are too far away, what are you doing about it? 
ABOUT THE AUTHOR
---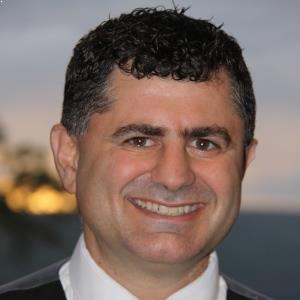 Deniz Yusuf is a consultant, coach and mentor through BDMCoach to agents across Australia, New Zealand and the United States. Having already impacted the industry consulting with McGrath Group, Rental Express and more, he's also started the InspiredGrowth Annual Conference that now opens the door for inspirational learning to non-BDMCoach members. Training isn't just about rent roll growth, but self-belief, inspiration, confidence and results.
Make sure you never miss an episode by subscribing to us now on iTunes
And dont't forget to leave REB a review!

Listen to other installment of the Real Estate Business Podcast