With the new financial year well and truly upon us, many of us use this time for reflection.
This means looking back over the results we have achieved and setting targets for the current financial year.
I have always found July can be your strongest month of the year – or greatest hit to your most valuable asset. This is the time when all your clients receive the end of financial year statement and will look at the fees in far more detail than they have over the past 12 months. 
In fact, many accountants and financial planners will discuss the charges with them, making sure they are aware of the expenses they are incurring on the property each year. What do you do when you are faced with a landlord who questions the fees they pay?
Keep in mind that for many businesses, the property manager now has direct contact with the landlord and is the main set of eyes on the investment property. However, they have not been the original person who attended the listing appointment or were the one involved in the negotiation process from the very beginning. For many businesses, this role is now performed by the BDM (business development manager) and this individual is trained in relationship building and negotiation.  
This is why it is so important to create a 'client for life' system within your agency, as it will reduce the number of questions focused around fees during the time you manage the investment property. When your clients are receiving superior levels of customer service, it is very difficult for them to question what they are being charged.
In my travels across Australia and New Zealand I still see so many businesses missing the mark in this area. While I totally support that the BDM is employed to build a strong prospecting pipeline and find opportunities to bring in new business, they also need to manage current clients as the ones they have signed into business from the very beginning.
Building relationships with people and just moving on to the next client with no second thought or follow-up is dangerous in any industry, not just real estate.
While I understand every business has a different property management department structure, it still very important to ensure regular contact is made in these key areas – not only to retain business, but also to generate opportunities for the entire agency.   
Current landlords, tenants and tradespeople
Past buyers and sellers
Past tenants and landlords (depending on the reason for leaving)
This is just a taste of some of the hot opportunities that are right under your nose. I encourage you all, when looking over your targets for the next financial year, to consider your structure and communication within the agency.
Focus on providing exceptional customer service and from my experience this will the reduce the number of calls about your fees and charges around this time of year. The more you give back and communicate, the more raving fans you will create.    
ABOUT THE AUTHOR
---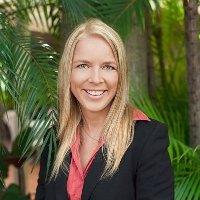 founder and mentor, BDM Academy
Tara commenced work as a trainee property manager following high school and after gaining valuable knowledge and experience became the business development manager at Wide Bay Prestige Properties.
Tara is dynamic, highly motivated and has a strong passion for business development. She has a very strong understanding and appreciates the importance of growth in the property management department.
Tara's major accomplishments include successfully securing 268 listings in one financial year and signing 30 new rental listings in one month.
In 2012, Tara won an all-expenses paid trip to Hamilton, New Zealand and spoke on a BDM panel at the REINZ National Conference.
Tara has previously spoken at the 2011 PPM National Conference about building your property management department and has written articles for the Property Management Journal and Real Estate Jobs Search, providing helpful tips for BDMs.
In 2013, Tara started the BDM Academy and has been contracted to consult for a variety companies throughout Australia and New Zealand. Tara's vast wealth of knowledge in property management growth is sure to interest real estate principals who are looking to grow their most valuable asset and income stream, their rental roll.
Make sure you never miss an episode by subscribing to us now on iTunes
And dont't forget to leave REB a review!

Listen to other installment of the Real Estate Business Podcast