I am often told by agents that "auctions don't work in our area", which couldn't be further from the truth. Here are four ways to establish your auction's point of difference.
If you're located in what you believe is not an auction market, then it's time to shake up your local industry and set yourself apart from the rest.
When we train our auctioneers, we teach them all about the positive aspects of auction campaigns and how they're a more transparent selling method for both buyers and sellers.
If you're thinking about launching yourself into the auction market, these four tips might just make your mind up for you.
1. You'll stand out from the crowd
It's true that there are markets in which there is a limited auction culture, but these areas are ideal for agents who are ready to shake things up and create a positive point of difference. With the right marketing and a keen vendor, you're sure to get the ball rolling.
2. Auction campaigns give structure
Private treaty campaigns can often drag on and on, especially if vendors are uncertain about selling and buyers seem to be messing around. If you're thinking about launching an auction campaign, then make sure you set the auction date and work toward that deadline. Auction campaigns ensure good time management from all parties and wean out those buyers and sellers who can't make up their minds.
3. Sell, sell, sell
With the tight timelines and looming deadlines of an auction campaign, you're spending less time on each individual listing than you normally would. This means that you'll be achieving a greater number of sales at a higher income, or in other words, you'll have a greater list-to-sell ratio.
4. Closing the gap
Another positive aspect of an auction campaign is that you're eliminating the margin of error at listing presentations. Auction campaigns allow for a smaller chance for competing agents to over or underquote on the same property.
ABOUT THE AUTHOR
---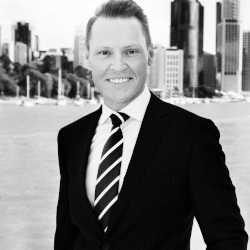 David is responsible for the development of auctions within the LJ Hooker network, as well as coaching LJ Hooker's future captains recruits.