The real estate industry is evolving at a rate we haven't seen before, and a lot of agents don't see the changes until it's too late to make effective transformation within their business.
The agents that take the time to see the bigger picture and innovate or instigate preventative change are far more likely to thrive into the future, whilst others that ignore industry threats and influences will ultimately see business loss or closure.
Whilst I applaud innovative agents that make positive and sometimes challenging decisions to evolve, I am frustrated by agents that complain openly about industry challenges but fail to act.
With the rise of expensive third-party lead generation companies that are designed to create new touch points with prospective clients, we see an ever-growing threat to the traditional "prospect–list–sell" model that the industry has known. With one agent comparison company claiming that over 2 million people use their service each year, it's a threat the agents cannot ignore.
But without positive change and action from the industry and individuals, this will continue to grow into an industry of real estate agent order takers instead of proactive agents that plan to build true clients for life. We cannot blame consumers for this behaviour as they are being led by smart advertising and often unknowing that their actions have consequences on real estate professionals. 
Many times I have heard agents that have had a speaking arrangement with a prospective client and then have been taken to task by an agent comparison site, as that client out of interest has logged through their system also. The client often claims they were simply researching.
In my mind, it's no good posing a problem without posting a solution. And there is a solution. The first step is for an agency to understand the real estate customer journey. Identify all the relevant touch points along that journey and start to model their marketing systems and procedures around those touch points to best build a client relationship, rapport and credibility.
Start to track in detail where and how your clients were obtained so you can better manage decisions moving forward.
ABOUT THE AUTHOR
---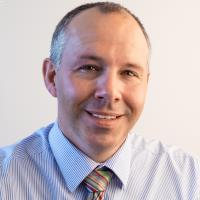 Alastair is a passionate 20-year veteran of the real estate industry.
He works one-on-one with groups and offices creating touch points with prospects to get agents in front of the right people at the right time.
Alastair enjoyed a 10-year career with Professionals Real Estate. He held various sales, auction and property management positions.