A Brisbane-based real estate agency is set to kick off spring with a fresh campaign aimed at "helping people find their happy place".
Place Estate Agents' new campaign has been built to bolster its company purpose with buyers and sellers front of mind.
To officially launch next week to coincide with the start of the spring season, Place CEO Damian Hackett said the campaign has been developed over a 12-month period by the company's leadership team.
"When discovering our purpose, we thought: what have we always done and always aspired to do? This needs to be echoed through our messaging and branding," Mr Hackett said.
"Whether it's a buyer looking for their dream home, a seller moving to a happier place, a landlord wanting financial freedom, a tenant moving into the ideal property, or Place staff member looking for happiness in their career — helping our clients find their happy Place is what we've been doing for 18 years.
"Having a company purpose means we can go back to this on a daily basis to help us make decisions when we get off track or need help finding solutions."
Commenting further on the launch, Place head of marketing Gareth Gower noted the focus of the campaign is to share stories of how the agency has helped "real people to find their happy place".
"We've spoken to happy sellers, buyers and investors and created a series of videos and blog articles, which will be shared predominantly through social media and the Place website," Mr Gower said.
"We have also created a series of e-books that will be free to download, providing invaluable tips on how to sell your property faster, how to be the smartest buyer and how to maximise the return on your investment property.
"We really want to use this opportunity to share our expertise with the people of Brisbane," Mr Gower said.
ABOUT THE AUTHOR
---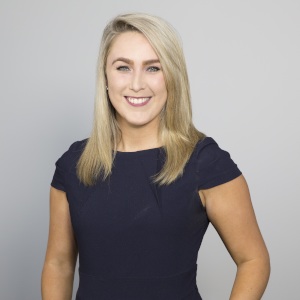 Emma Ryan is the deputy head of editorial at Momentum Media.

Emma has worked for Momentum Media since 2015, and has since been responsible for breaking some of the biggest stories in corporate Australia, including across the legal, mortgages, real estate and wealth industries. In addition, Emma has launched several additional sub-brands and events, driven by a passion to deliver quality and timely content to audiences through multiple platforms.
Email Emma on: [email protected]com.au