With May heralding the first national drop in property prices since the pandemic, and June bringing a second successive cash rate increase, real estate has again become the hot topic in the tea rooms of workplaces around Australia.
Never mind the fact that prices have risen nationally 35 per cent since March 2020, the monthly contraction in national house prices of 0.11 per cent announced by PropTrack recently represents, for many, a dire outcome.
The chatter is growing in volume amongst the real estate industry, too, with many agents reviewing their sales strategies.
I've been calling auctions for more than a decade and have encountered a false and unrelenting debate over that time – auctions are only for hot markets.
Auction agents have a pervading belief that you need half a dozen active bidders to get a premium result. That's wrong.
There's no doubt that May's cash rate hike took steam out of the market, and subsequent RBA increases will pare back the borrowing capacity of some bidders.
But against that backdrop, I called an auction last week in Brisbane's outer western suburbs that had one, solitary bidder.
Through the right marketing strategy, the auction agent had identified this bidder and nurtured them through to auction day. The property sold over reserve to the delight of the vendor.
You don't need an army of bidders – which invariably has a portion of low ballers – to sell a property; you just need the right bidder.
There's another flawed argument in the industry that buyers choose to avoid auctions.
Buyers don't engage in a campaign based on the selling process – they're drawn to the property.
You'll never hear a buyer say, "I'll only ever buy in an EOI campaign", just as you'll never hear them say, "I'll never buy at auction".
Whether a property sells via the opening of an envelope, or the drop of a hammer is immaterial to a buyer: it's simply a means to an end for them (provided they have their finances in order).
A lot of agents think an auction campaign is a failure if the hammer doesn't fall in front of the crowd. Again, that's wrong.
Auctions create urgency and a transparent environment in which – if the property has been well marketed – the vendor will find out what the market is willing to pay for their property. That knowledge is critical to post-auction negotiations, presenting sellers with an upfront view of market dynamics.
There's a lot of speculation about the future of the market. Economists predict the cash rate will end up somewhere between 2.75 and 3 per cent by the middle of 2023 as the Reserve Bank of Australia tries to get inflation under control.
But the one thing about real estate is this: focus on the "known knowns".
Focus on the fact that auctions create urgency and offer a transparent way to find out what the market thinks a property is worth. When there are a lot of "known unknowns" in the market, these points offer certainty.
Even though the icy winds have made their descent from the Great Dividing Range to Australia's eastern capitals, there's no need for auctions to go into hibernation.
ABOUT THE AUTHOR
---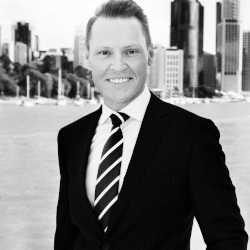 David is responsible for the development of auctions within the LJ Hooker network, as well as coaching LJ Hooker's future captains recruits.