Each winter, agents begin to stockpile listing opportunities. They nurture sellers through the coldest month with a plan to launch to market on 1 September.
You're out of free articles for this month
To continue reading the rest of this article, please log in.
Create free account to get unlimited news articles and more!
Vendors have been conditioned to think that spring is the ultimate time to sell — gardens are in bloom, the sun's out, and social calendars fill-up again.
Sure, every seller wants their property to look its best, and so do buyers. On the flipside, however, buyers are actually interested in seeing what a property is like at its worst — in winter.
Walking through a property in the warmer months, buyers can be wowed by azaleas, turquoise pools, and alfresco entertaining areas. But astute buyers will also wonder if the back deck gets enough winter sun or if the split system air conditioning warms the east-facing living room at night.
In the eyes of buyers, buying in winter lifts the hood on what the home is like during the coldest and darkest times of the year — it's the ultimate test. And if the home shows resilience against winter — warmth, good ventilation, and light — it can embolden buyers to table premium offers.
In addition to answering the curiosities of buyers, selling in winter is the perfect time to showcase a cosy fireplace, lush carpets, and enclosed garages that provide safe haven from the sleet and wind outside.
But the best reason to list in winter is maximising competition. Over the latter weeks of autumn and against the backdrop of rising interest rates, we've seen clearance rates circa 70 per cent across capital cities and the first green shoots of a market recovery.
And if sellers choose to hibernate their selling goals over winter in preference for spring, they'll be up against more listings and urgency among buyers will soften. It doesn't matter how nice the rose bushes look in September: if there's another comparable home around the corner for sale, the seller won't have a captive market.
For agents, on-site auctions or smaller, local, in-room auction events are best for building profile and exposure. An on-site event brings together neighbours who can observe the ability of the agent first-hand; smaller, local, in-room events can support local communities, offering prospective sellers the chance to attend without having to navigate traffic and potentially pay for parking.
On-site and small in-room events also have a captive market — sellers' listings won't get lost amid myriad offerings.
We all know listing volumes are typically lower in winter. This year, that trend is exacerbated: according to CoreLogic's head of residential research Eliza Owen, there were 138,144 listings in April which was "near decade-lows". Total listings were -31.5 per cent below the decade monthly average, and -33.8 per cent below the average for April.
Auctions are the best way to capitalise on market interest:
The three-to-four-week campaigns force buyers to table their best offer before or on the day;
It's the most transparent way to buy (buyers know the price they have to pay to win the property);
The unconditional nature means the sale is a done deal and not exposed to finance clauses.
The argument that no one wants to stand on a kerb and bid in the cold in winter is a furphy. The rise of online bidding platforms allows buyers to make their play for a home in the comfort of their living room with a warm cup of tea.
In Queensland, the temperate winter is less of a consideration for buyers, meaning agents can run hybrid auctions — online and onsite — further maximising competition. Indeed, winter is the busiest time of year for some Queensland markets as southerners flee the cold for an extended stay north of the Tweed River.
Every seller who's planning to hibernate over winter should consider competition and the chance to show their home's resilience to winter as a wake-up call.
David Holmes is an auctioneer and the managing director of Holmes
ABOUT THE AUTHOR
---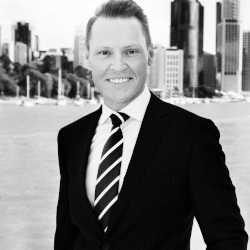 David is responsible for the development of auctions within the LJ Hooker network, as well as coaching LJ Hooker's future captains recruits.