How to make your sales meetings work harder, not hard work!
Blogger: Josh Phegan, real estate trainer
Sales meetings are an important exercise for proactively discussing vital team information, including stock coming to the market, what is going to sell or what is struggling and why, new listings, and opportunities to be pursued and by whom.
I realise that sales meetings can also be tiring and frustrating for you and your agents at times, and even become one of the most dreaded activities inside your business. That attitude is wrong. Meetings can be the most dynamic chance for you to really grow your business, share insights and ideas, inspire each other and get the most important work done – selling. They can be a catalyst for you.
Quite simply, you need to plan ahead for good sales meetings, they do not just happen. Planning is vital to the success of your meeting. Without it, meetings can drag on for hours without accomplishing real work or setting useful goals. There has to be structure to each meeting, beginning with a time limit. Each meeting should take no longer than 45 minutes. Get a timer and use it. Having a set time to end the meeting will help keep it focused and productive. Minimise any distractions too - in my experience there is nothing more annoying than agents' phones ringing in the middle of the meeting, and definitely do not allow people to take calls. That sends the signal that the meeting is secondary – it is not. You will lose focus and so will your team.
Creating an agenda and sticking to it is vital to conducting a successful meeting, so outline all the points that need to be covered and deal with them effectively. Ensure you are prepared for each meeting and send the agenda ahead of time, flagging anything special that must be discussed with the team today. Have all your information organised and immediately available, such as appraisals done, listing presentations conducted, business won and lost, and a review of current stock available. Setting business goals and creating incentives for your agents to discuss at each meeting can be another way to engage your staff and encourage them to think ahead about what they can contribute. Recognising those who have made a significant achievement or met a sales goal in your office will build team confidence and ultimately, everyone will perform more effectively.
The day and time of your sales meeting each week is also key to its success. Usually, meetings occur early on Monday or Tuesday mornings, but you might find that allowing time for agents to do some phone calls, prospecting and other tasks in the morning first, often works better for everybody. Schedule a time that is in rhythm with the workflow inside your agency. Holding a sales meeting each week will ensure you are up to date with the progress of each agent in your company, so you can keep track of the overall success.
Organising a sales caravan is a useful element of your team meeting, but also takes planning ahead. It can be challenging to keep focused and can easily take a long time. By limiting the number of properties that will be seen, planning a route, seeking rapid fire input from everyone and limiting the time spent at each site, you can keep the caravan moving, under control and get the most out of each viewing within a reasonable amount of time. Aim to keep your agents focused so you can gather useful information and feedback quickly.
Sales meetings are too often run badly and so people view them as disruptive, when they can be a huge opportunity to provide structured input and feedback, active and relevant involvement and a chance for a productive, energising and motivational team meeting. Ultimately, it is up to you to lead it effectively, so focus on achieving the right outcome and teaching your team to see meetings for the valuable time they are.
ABOUT THE AUTHOR
---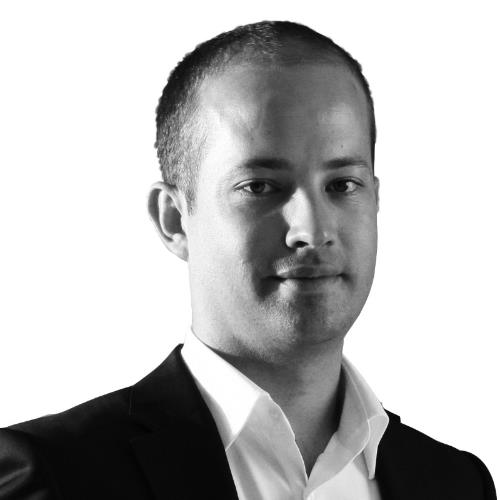 Josh Phegan is a high-performance real estate speaker, trainer and coach to some of the best agents and agencies around the world.
This year he has more than 200 speaking engagements in Australia, New Zealand and the United Kingdom.
Josh coaches more than 180 agents, with his top client writing a staggering $4.7 million in fees. More than 60 per cent of his clients write in excess of $600,000.
He is the producer behind the Rapid Focus and Head Strong audio series and has his online Josh Phegan Membership program.
Josh also works with independent and leading brands at training and boardroom levels as well as hosting public events.