Why are there no bedtime stories about agents?
Blogger: Matthew Waddell, general manager, Robinson Property
I read a story to my two year old each night but can't find one about real estate agents. They're all about firemen and policemen or fairies and princesses but no agents.
For those of you with young children I plan to remedy that now.
Once upon a time in a suburb not too far from away, worked John, an average real estate agent. He earned average commission, worked average hours and drove an average car…he even had an average name (sorry to all those John's out there).
John had always wanted to be a 'top' agent but always found excuses why he could never get there.
One day John was at an open house when he got talking to nice old man who said "I like you John. I'm going to give you a magic coin that will make you successful in real estate beyond your dreams".
John smiled politely and reached for his phone to call the hospital to come and get their missing patient, when the old man pulled out a coin from his pocket and said "with this coin you cannot fail".
As he went to hand the coin to John it fell to the floor. John got on his hands and knees to find it and when he did he held it up to admire it. When he turned around the old man had disappeared…poof…vanished.
"It must be magic" thought John "I can't fail if I have this coin" he yelled as he raced back to the office.
John then immediately hired two assistants and launched an expensive marketing campaign promoting himself. He then called everyone he'd ever met and spoke with such confidence that he had listed more properties in a day than he would normally in an average year. He was then selling the properties as quickly as he was listing them…he was breaking ever real estate record and it was all thanks to his magic coin.
Then one day, about a year later, John was opening a property for inspection when who should walk in the door but the old man.
John rushed up to him and hugged him. "Thank you so much magic old man. You've changed my life".
"Do I know you" replied the old man.
"I'm John. You gave me the magic coin that has made me the success I am today…I can't fail as long as I have it" and John produced the coin from his pocket.
"I'm not magic" said the old man "you seemed like a nice guy who was lacking some confidence so I made up the story about the magic coin".
"WHAT…you're not magic? But you disappeared…one minute you were here next minute you were gone".
"That may have been due to my weak bladder…when you've got to go, you've got to go. I must have rushed off to the bathroom" said the old man.
"So I went and spent all of my money on marketing and assistants and there was no guarantee of success?"
"That's right…how did that work out for you?"
"Well pretty good but that's not the point"
"Isn't it?"
The old man winked and walked off down the path and they all lived happily ever after.
THE END
If that doesn't put your kids to sleep nothing will.
There's always a moral to the story and this one is no different. I'm sure you've already got it.
Sometimes it's as easy as having that confidence and belief in your ability that is the difference between having an average career in real estate and an extraordinary one.
I have seen a lot of agents that have everything going for them but are held back by the wrong 'what ifs'. The wrong 'what ifs' are the ones like 'what if I spend $5000 on marketing myself and don't get any more sales from it. Instead of the right 'what ifs' which is 'what if I spend $5000 on marketing myself and I get 10 extra sales that generates even more business'.
I really believe this is the main difference between agents…not backing yourself.
Maybe you can revisit one thing you've always wanted to do to take your business to the next level but have never been confident enough to do it…don't think 'what if this fails', think 'what if this is a success'. What difference will it make to your career and your life?
ABOUT THE AUTHOR
---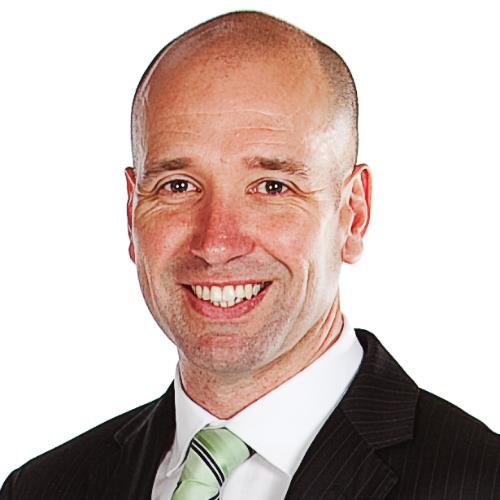 Matthew Waddell started in real estate in 1989 and since then has worked both for independents and franchise groups. He is currently general manager of Robinson Property, which placed second in the 2015 Top 50 Sales Offices ranking. Matthew is married to Kristy and they have two beautiful daughters, which he rates as his greatest achievement and the motivation to always be the best you can be.