Each day I meet with agents and discuss the big challenges they face within their real estate career. Each person has their own story and it can often be very emotional for them to talk about the individual hurdles they face. One of the biggest things I have learned in order to get ahead and on top of your own demons is to always be very clear about what you really want, your personal mission, what you are actually here for and what you aim to achieve, so that you can fulfil your dreams.
Making clear decisions about what success really looks like to you and how you are going to achieve it is pivotal to your business, as well as yourself. I learned early in my career that I needed a strong understanding of the numbers within the industry so I could hit targets. For example, what I needed to list every month, how many homes I needed to sell every month, and how much income I needed to produce to thrive. At first, I would often shy away and think that one or two listings each month was ok. I would often sell more than I listed and I didn't understand why I wasn't making the income that I should be writing. It took effort to change my mindset but when I did, I got very focused on what works.
Moments of challenge then turned into moments of opportunity. I discovered a dialogue that radically changed the game. I learned to ask buyers a question like: Is this your first, second or third purchase in the area? If they said second or third it meant they had something to sell or would be a good property management lead. I discovered that there was some powerful language used within the property industry that can make a huge difference to how well and how easily you can sell, and if I mastered these scripts and dialogue, everything else then fell into place.
My next problem was that I became hyper-enthusiastic and I over-learned and over-produced these types of scripts, which did not sound or feel authentic. I quickly realised how important creating a relationship with your client is, so they can connect with you as a person. I now see this all the time happening to others, but when you can acknowledge your weaknesses it is possible to self-correct. Importantly, these big moments of challenge can really impact how and when you reach the next level in your career.
The number one skill in our game is listing properties. As soon as you become a great lister, your life can change – it is imperative that you learn to ask the right questions so you can identify customer needs, then really speak to them clearly about why you should be their agent and get their listing. Then you start to understand the importance of the trial close, how you talk about marketing, the method of sale and outlining the fee so that you never lose a listing again. That's when it gets really powerful and your level of self-confidence will drive you to constantly become a better agent.
I would recommend that you forget about the how and when of real estate and get back to why you are doing it! What is your personal mission? Start thinking about your ability to generate large amounts of income and then position yourself to know exactly what you must do to make that growth happen.
There are three sets of skills that are vital in the real estate industry: your ability to prospect, your ability to list, and your ability to sell. Each of these critical skills builds upon each other and builds your confidence so you can create a system or a process for doing each of those things outstandingly well.
As a real estate trainer and coach, I constantly meet people fighting to reach the next level. We recently celebrated our Changed Agent Awards for 2013 and saw some impressive results, where agents rose to the challenge and really turned their career around. I've witnessed agents make simple changes to their everyday routine and then become extremely successful and grow in confidence – all because they simply nailed down exactly what they wanted to achieve. It really can be that easy. Make it one of your biggest goals for 
ABOUT THE AUTHOR
---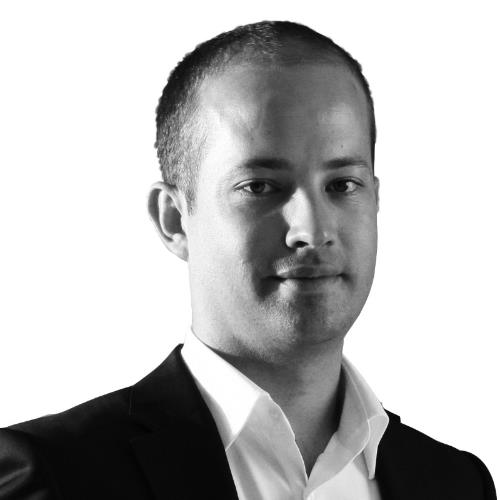 Josh Phegan is a high-performance real estate speaker, trainer and coach to some of the best agents and agencies around the world.
This year he has more than 200 speaking engagements in Australia, New Zealand and the United Kingdom.
Josh coaches more than 180 agents, with his top client writing a staggering $4.7 million in fees. More than 60 per cent of his clients write in excess of $600,000.
He is the producer behind the Rapid Focus and Head Strong audio series and has his online Josh Phegan Membership program.
Josh also works with independent and leading brands at training and boardroom levels as well as hosting public events.