When it comes to deciding to sell a property, it's often a long journey for vendors. It can take them as long as two years to take the leap and place a property on the market. 
Blogger: Andres Antonini, group marketing manager of Onthehouse Holdings.
At any one time, only five per cent of the country is actively engaged in the property market. The new battleground for agents is finding these 'vendors-to-be' and turning them into fans before the competition even knows they exist.
So how do you become that 'go-to' agent, the local expert that people looking to sell will want to contact?
As we discussed last month, the first step is understanding the pre-buying cycle.  At any one time, 95 per cent of homeowners are not actively buying or selling – but lots of that 95 per cent are definitely thinking about it, and the serious amongst them are actively researching the information they need to help them make decisions. 
Engaging with this audience of serious 'vendors-to-be' is vital because as they research, these future clients are subconsciously beginning to develop the shortlist of agents that will ultimately sell their property. 
The trick is to get yourself onto that subconscious shortlist. In the very early stages, 'vendors-to-be' are usually just looking for data and reports that they can read and digest in their own time. So providing that local data consistently and for free, through your marketing, is a great way to begin the engagement and get them to notice you.
Think about the questions that these early-stage potential vendors will ask when they start to think about selling. Things like:
      What's the value of my property?
      How long will it take to sell?
      How active is the market?
      What's happening in my neighbourhood?
If you can provide the information that answers these questions, you can begin the engagement process and bring these future clients into your marketing channels. Think of the data you provide as a way of 'chumming the water' to bring in the hungry fish.
But data is just data. It is simply the first thing a 'vendor-to-be' will look for to help them formulate their thoughts. Most importantly, this data will create new questions they will want answers to, questions that only the experts can answer.
The next phase of vendor research is invariably the search for insight that put that data, and the questions the data has created, into local context.  If you are lucky they might reach out to you at this stage with a phone call, dropping by a nearby viewing, via email or through a message on your social media channel. But take care with these guys. Just like in fishing, striking too early with nervy fish can simply scare them away.
In most cases though, 'vendors-to-be' will be more interested in easy-to-access content rather than a face-to-face interaction. And based on your experience and expertise, you have a treasure trove of insight into your local market that can easily be turned into content they want.
For example, how many potential buyers are targeting their area? What are buyers looking for in their suburb? Are there any infrastructure projects that will affect their local area?  How long are similar properties staying on the market? How many auctions closed in their suburb last weekend? Or, what types of decor are buyers looking for in their new home?
It is at this stage that you can capture the interest of your future clients, and use your database marketing techniques to deliver content that answers their questions. These early communications, when you are giving them information without seemingly asking for anything in return, is where you differentiate yourself for the future.
By providing this relevant information you are already providing a service. You are building relationships with these potential vendors even before they have spoken to you, and proving your credentials before they have even made a conscious decision to sell.  And getting this head start in the vendors mind is a powerful driver of their future actions.
So, how do you get this insight in front of them? Here are six, easy-win customer touch points you can use to provide content
Website – Publish data tables on a regular basis on your website to offer valuable content, but also help to drive your website's Google search ranking. Offering to send the full report for free is a great way to collect prospect names and email addresses to grow your database
Blog posts – These are an excellent way to provide regular local market intelligence which repeatedly brings potential clients back to your website without them having to register for a newsletter. Then use free reports and email alerts to capture their details when they are ready.
Social media – Regularly providing bite-sized pieces of data and content via Facebook, Twitter, Google+ is a great way to increase your awareness and drive new people to your data capture channels.
eNewsletters – Adding portions of the content to your regular monthly newsletter rather than just sending a list of properties for sale.  Think about creating and promoting several newsletters to help you track what people are interested in.
Open for inspections – Provide data and reports at OFIs to demonstrate your professionalism and local knowledge to the 'undercover' Vendors that often attend.
Door knocking – Don't forget this excellent touchpoint. A nicely printed report  creates a great way to start a door knocking conversation – no hard sell, just providing a local service and forever implanting your name on their mind
Set up correctly, your database and content marketing campaigns, with the right content, will be working for you in the background; while you focus on your hotter leads and current vendors. By understanding the early needs of 'vendors-to-be, and giving them what they need when they need it, you will start developing the inbound leads and referrals that will underpin your future success.
On that note, if you have any questions or comments on anything I'm blogging about, I'd love to hear from you.
You can contact me through Linkedin on au.linkedin.com/in/andresantonini/.
ABOUT THE AUTHOR
---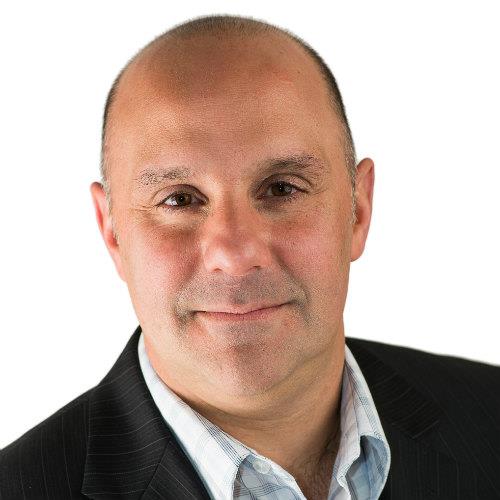 Andres Antonini is group marketing director for Onthehouse Holdings, former director of digital and lead generation services for LJ Hooker and long-time strategic marketing consultant at Ogilvy & Mather.