In the last three years I've embarked on a project to interview seven-figure real estate agents. Hundreds of interviews later I've seen a common theme.
Blogger: Tom Panos, GM of News Corp – real estate sales, and a real estate trainer and coach.
The good ones don't door knock anymore. The good ones are not out there doing cold calling. The good ones have shifted their business from chasing to attracting. 
The attraction business model has a basic premise: it's not who you know, it's who knows you. As written in my book, Attraction Agent 2.0, being an attraction agent has significant benefits for a real estate agent who wants to build a long-term career where clients come to you more than you chase them.
Below are just some of the benefits of having business coming to you because you're considered the specialist in that area of the business.
More listing presentation opportunities
Cleaner business
Higher fees
More vendor-paid marketing
More qualified sellers committed to the transaction
Collaborative clients that work with you and trust you
Generally a more pleasant working relationship
Most importantly, when a client is coming to you they are more inclined to listen to you and follow your advice.
Alternatively, when you're doing all the chasing, a client senses the desperation and 'clinginess' that you exude and the power in the relationship shifts to the vendor. Furthermore, business that comes from cold calling and chasing is far more commission dependent than listings you get due to the attraction business model.
Don't get me wrong, when you're starting out you need to be very proactive and be pushing out rather than relying on putting in vendors. However, the sustainable model once you reach the $500,000 GCI is shifting to being marketing based and attraction.  
So what is attraction?
In one word, it's your BRAND.
And brand is what people say about you when you're not there. Brand is about what people say about you as an agent at the local school, local cafes and the talk around dinner parties and barbecues. Everything you are doing is either building or destroying brand equity in you. Below are some examples of brand enablers.
Your car

Your open house approach
Your print advertising
Your online advertising
Your social media
The clothes you wear
The way you answer your phone
Your pre-list video (if you haven't got one put this as no. 1 on your to do list)
Your personality
From a marketing perspective, make sure you're online marketing and offline marketing are in line.
Of course, the fastest way to turbo charge your brand is to become an exceptional marketer. There is no better skill I know in real estate than the ability to present the value proposition of marketing to a vendor to help both the vendor get a better result and as a byproduct you dramatically grow your brand as an attraction agent.
This video that goes for five minutes is an outstanding resource to upskill you on this vital skill.
Some of the attraction agents I have interviewed in recent times include Mat Steinwede, Andrew Sorenson, Vivien Yap, Adrian Bo, David Highland and Dan Atherton. Every week on a Tuesday you can watch a seven-figure attraction agent at tompanos.com.au.
Finally, let me tell you that it's not just in real estate that the attraction business works.
In any industry, the specialist in the market makes the most amount of money, is the most successful and helps the most amount of clients. Example: does a medical specialist go chasing clients or do clients go to them? And when they do go to them do they sit there and try and cut their fees or do they know that because they're getting the best they have to pay what they're asking?
Which leaves me to the last point that without a doubt the best form of prospecting for the attraction agent is amazing service. And when the word gets out, clients will line up to see you instead of you having to constantly go out looking for strangers to whom to offer your services. For the attraction agent, interrupting strangers who don't want to talk to you is not the most effective thing you can be doing.
ABOUT THE AUTHOR
---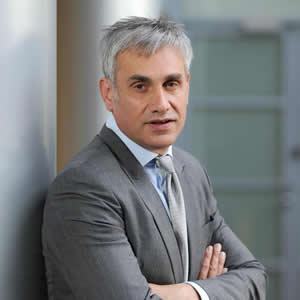 Tom Panos is the general manager of sales at News Corp as well as a real estate coach. His weekly blog goes out to 14,000 agents, and focuses on being an attraction agent. He regularly interviews Australia's highest-producing real estate people. For more information, visit www.tompanos.com.au.