The power of a first impression is undeniable. There is only one chance and the window is scarily short - between 7 and 17 seconds. Just like job interviews and first dates, first impressions in real estate are crucial; not only for us as agents, but also for a vendor's or landlord's property. 
If you look at the science behind first impressions, it shows the way someone looks, the tone of their voice, and the feeling people get makes up 93 per cent of the opinion process – the verbal messages and the actual words used only make up 7 per cent. From our experience, this can be directly translated to the way a property is portrayed in the market. 
For vendors, there is only one chance for your property to make a first impression to buyers… and as the saying goes 'first impressions are lasting impressions'. A buyer's first impression of a home sets up their expectations and their perception of the property's value... 
To make sure a property has a powerful first impression, it is important to understand where buyers are looking and what their habits are in each medium. We find that buyers searching solely on the internet for property are very different to those who look in the paper and move to the web for more information. 
Pure internet buyers are often analytical and are looking on the micro level. They look in specific areas, within a specific price range and the emotion in the process is generally balanced out by facts and figures. It is extremely hard for a property to stand out on the web, so understanding this behavior and the online user experience is essential in order to make a good first impression to these buyers. 
Statistics show that 69 per cent of people don't search past the first page of real estate websites. Given that users only spend an average of 2.6 seconds scanning a webpage, there are a few things that can really help to create a great first impression in this area. 
This includes making sure your property has its own unique web page, which means your property is the only thing in focus for the buyer and 100 per cent of their attention is on your home and not competing property. At Toop&Toop, we make sure every property has this, and you will find the web page link promoted throughout all marketing material. For example: 27hamilton.toop.com.au  
Secondly, to stand out in the online space, it is so important to have a property video. Videos increase buyer engagement by over 410 per cent compared to just photos, creating an extremely powerful and lasting first impression. 
The newspaper is the other crucial place for a property to make a first impression - 81 per cent of people who read the newspaper, read the real estate liftout. 
This means you are not only capturing hot buyers but also a large proportion of readers who are not necessarily actively looking in the property market. 
This type of buyer is often more emotional about the property, they tend to be not as price driven and as a result can often pay more for a property to secure it. RP Data statistics back this up and they have found that "properties advertised in The Advertiser and online sell for $49,000 more than using online only (average)". 
This is consistent with our experience, as a number of purchasers who first saw a property in the paper were not actively looking to move at the time. It was the property which captured their attention and sparked conversation about the idea of moving home; not the other way around. 
We have spent a lot of time over the last two years researching, tracking and analysing buyer behaviour in all mediums. We've kept our marketing evolving to accommodate changing user behaviours and have built up our online profile and capabilities. This is providing exceptional results for our clients with the most engagements of property videos in the country! We have been determined to make sure our clients' homes stand out and have the best first impressions in the market! 
ABOUT THE AUTHOR
---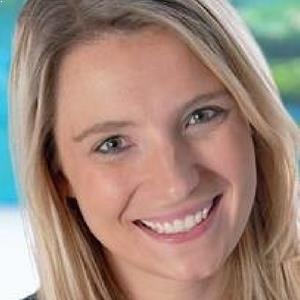 After attending Geelong Grammar in Victoria, Genevieve went on to attain a Bachelor of Business, specialising in marketing at Monash University in Melbourne. Graduating in 2007, Genevieve came back to Adelaide and worked for the family business for two years. Beginning on reception, she worked her way through all facets of the business. In 2010, Genevieve made the decision to gain international market experience and moved to the UK, where she worked as a buyer's agent in London and then in sponsorship and advertising at the Institute of Chartered Accountants England and Wales. Genevieve returned to Toop&Toop in 2012 and is now general manager of sales and marketing. Toop&Toop Real Estate is South Australia's largest family-owned residential agency, specialising in the premium market.