An unlicensed Adelaide real estate agent has been profiled as a preferred agent of choice on a prominent agent selection portal – it seems new industry hazards are emerging in the online real estate world.
These 'advice' portals charge agents big dollars for 'qualified' referrals and most sellers have absolutely no idea what is really happening behind the scenes. You'd be horrified if you really knew the truth about what these portals are doing to your chances of a great sale result.
Right now, we are witnessing a massive shift in the way real estate operates across Australia. The residential real estate industry is big business in Australia, and is worth over a trillion dollars! Now, with the help of the internet, big players right through to website start-up companies want a chunk of the real estate pie - and they are trying all angles to get it!
Online has opened up the flood gates and it seems everyone is jumping onto the real estate bandwagon, from massive players right through to the small.
It's become such an important part of the sale process, but with capabilities like never before, a fight is playing out right now to capture and profit from the amount of extremely valuable intel and data available as a result of this shift – it's catching attention and gaining momentum.
One of the strategies we are seeing unfold right now is numerous websites popping up to compare and recommend agents in different suburbs of Australia.
Buy my Castle, Choose the Best Agent, Open Agent, Rate my Agent – there seem to be hundreds of them.
The concept may sound great in theory, a place where you can compare different agents side by side, kind of like a real estate version of Webjet, but this theory is flawed and it affects you as sellers more than you would think!
Firstly, the big oversight is that you are not comparing products, you are comparing people.
It is extremely hard to compare personalities through an online portal that has never met the agents they are recommending.
Yes, results and track records are extremely important in the decision-making process, and we pride ourselves on our results, but what is just as important is making sure you are compatible and comfortable with your agent.
Your property is a huge asset, so it is really important that you feel comfortable and trust your agent as well as the brand you are aligning your home with. There are always going to be people you do not 'gel' with, and this part of the decision making really should not be overlooked as it can impact your sale experience dramatically. Secondly, comparison companies are in the business of lead generation.
They typically ask for your property and personal details and then ask you something along the lines of would you like the 'top 3 performing agencies' to give you a call in relation to your property.
What the sites don't mention is that they are then selling these leads back to real estate agents. 
So this marks the question: is your enquiry going to the top performing agents or to the agents who are desperate for leads and willing to pay the most amount of money for them?
Last week an unlicensed Adelaide agent made headlines around the country for his unethical and illegal behaviour, yet he is still profiled on many of these comparison sites!
How can this really be helping consumers?!
Toop&Toop are not associated with any of these websites. We will not accept any lead from them. We believe our clients should receive 100 per cent value for money. Your money is better spent directly on the sale of your home, whether this is on extra marketing or ensuring you receive a premium service.
To us it just seems crazy that this amount of money is being sent to an internet company interstate or overseas, who has never even met the people or brands they are recommending.
We do understand the importance of this type of service in real estate. We have invested heavily in a dedicated client services team who know our team of sales partners better than anyone. Sarah and Jenni work in my team and they talk to every single seller that rings Toop&Toop.
We feel it is important to find out what you are looking for in an agent and we will then match you with a sales partner we believe is the best fit for you and your property.
Sarah and Jenni will follow up and check in with you every step of the way and make sure you are 100 per cent happy with your agent.
If at any stage in the process you would like to try a different agent or a fresh approach, we are more than happy to introduce you to another member of our sales team, with no extra cost to you.
So be aware of the new real estate traps, staying local and working with trusted brands that know their agents and can recommend the best person for the job is what will help you achieve the best result possible.
With your property there is too much risk involved to leave the decision making to cyberspace….
ABOUT THE AUTHOR
---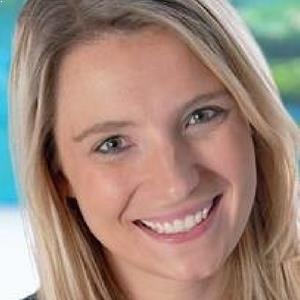 After attending Geelong Grammar in Victoria, Genevieve went on to attain a Bachelor of Business, specialising in marketing at Monash University in Melbourne. Graduating in 2007, Genevieve came back to Adelaide and worked for the family business for two years. Beginning on reception, she worked her way through all facets of the business. In 2010, Genevieve made the decision to gain international market experience and moved to the UK, where she worked as a buyer's agent in London and then in sponsorship and advertising at the Institute of Chartered Accountants England and Wales. Genevieve returned to Toop&Toop in 2012 and is now general manager of sales and marketing. Toop&Toop Real Estate is South Australia's largest family-owned residential agency, specialising in the premium market.