Have you heard the story of The Alchemist? This is the famous book by Paulo Coelho about a young Andalusian shepherd who travelled to the Pyramids in search of treasure – only to find out years later that the treasure was in his own backyard all along. The same applies to your real estate business.
Inside every firm will be a list – a database of old prospects, long considered dead and long-forgotten-about in the pursuit of 'new clients'.
In the search for new clients, new buyers, new treasure… we forget about the hidden diamonds sitting right under our noses. Where? Inside the company database.
Most of the time, the company database is used to email broadcast your monthly newsletter, a selection of the new listings of the week and office happenings – in other words, 'all-about-us' content.
The company database becomes a virtual dumping ground of electronic information, delivered to an audience unlikely to be interested in your monthly newsletter when they enquired about a property three years ago.
Given that such activity is a one-sided conversation that features content all about you, the real estate firm, and little in it for the recipient, it's not surprising to only get one or two responses on an old list of 1,000 leads.
With little or no strategic thought, purpose or outcome going into the process of emailing an old list, it is little wonder agencies have low expectations of results from an old database of leads.
But times change. Circumstances change daily for people from all walks of life – even people who are on your company database.
In order to tap into those changed circumstances, you need to take a different approach to emailing your old prospects.
Changing purpose
In order to gain new clients from your old database, you have to strategically re-engage through email.
To do this, you need to help old prospects identify themselves. Allowing them to put their hand up and say, 'I'm back in the market', is your quickest route to finding the treasure in your backyard.
The purpose of your next email broadcast has now changed.
The purpose is to help old prospects quickly qualify (or disqualify) themselves for your precious time and services. There are two keys to executing this:
1. Communicating like real people
2. Email metrics
Communicating like real people
Most company email is boring and not engaging. Your next email needs to feel like it is from a person. Communicate like you normally do to friends – to real people.
Your email replies need to feel the same also.
To achieve this, eliminate all branding, salutations, signatures and company info from your next broadcast email, and also follow-up replies. The style of your email style needs to be short, personal and expectant of a reply – just like you normally do outside of work.
Email metrics
The only metric that matters when sending your next email is if it gets opened. If it remains unopened, you cannot reach your prospect. You cannot communicate.
So your email subject line must be good enough to get the email opened. A simple 'hey' will do. If your CRM can insert the prospect's first name, you could use that option.
Once opened, the next critical action is to get them to reply to your email and qualify or disqualify themselves. So the email body copy needs to be good enough to make them get back to you. But you can't use just any email copy. You need copy that is short, personal and expectant of a reply.
Literally nine words will do the trick.
Are you still looking to buy in [insert town]?
Wes
By taking this approach to your old database, you will be amazed at the response you'll get.
Depending on the size of your list, you'll find diamonds in your own backyard.
ABOUT THE AUTHOR
---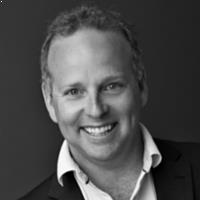 Wes is a marketing innovator, digital mentor and adviser for top real estate professionals who are time-poor, but want to build their client base by reaching and influencing more prospects in less time.
Through online radio, he repositions his clients as market leaders and trusted advisers.
Using marketing automation, he harnesses the star power positioning of online radio to efficiently transform cold leads into hot prospects.
Wes is the creator of the www.10MinuteClients.com training program – How to identify 5 star buyers inside your database in less than 10 minutes – which helps turn dead leads into new sales.