The Reserve Bank of Australia's decision to cut rates by 0.25 per cent earlier this month spread like wildfire. This was the first rate movement from the RBA since August 2013, which has taken the official cash rate to a new, all-time low of 2.25 per cent.
The Bank of Queensland immediately dropped their variable rate by 25 points, leading the way for other institutions to follow suit.
There has been a lot of talk on this decision, but what does this all mean for the property market right now? This decision is sure to impact all areas of residential property: renters, investors, buyers and sellers. Below are my thoughts on how we will see things start to change in each of these spaces.
Buyers
There are some definite tangible benefits that buyers will start seeing. I mentioned in my last article that I had just settled on my new home. As a new owner this decision could now save me an extra $100 a month in repayments which, over a year, you can really start to see add up and help out.
On the flip side, with all the media attention around this decision and with conditions now even better, we are likely to see more people come into the market. The market is already very strong – the weekend before the rate cut, we saw 749 groups through our inspections, which was a record for the first week of February. Now with this rate drop, we expect the numbers of buyers and investors in the market to rise again.
Vendors
These rate cuts could bring a whole new wave of buyers and investors into the market. The rate decrease may spur prospective buyers to bring forward their purchase decision to beat any perceived rush and could also allow buyers to revise their budget upwards given the lower rates on offer.
In certain areas of the market this increased buyer demand will be very obvious, but regardless, across the board we expect the level of buyers to increase. With this increase in competition, it is not just the prices that we believe will strengthen; it will be the contract conditions as well. In a competitive market with multiple offers it means that vendors may be able to not just drive their decision by price, but also by the most attractive conditions.
Landlords
These rate cuts provide a great opportunity to review your property portfolio to make sure you are leveraging the market as best you can. With first home buyers and investors likely to be increasing in the market, you may want to look at your personal investment strategy. If you have these types of properties that are in high demand in your portfolio, it could be a good chance to capitalise on this and perhaps think about selling and upgrading. It could allow you to then look at investments in a good value pocket of the market that may suit your investment strategy better.
We may also see pockets of the market where this rate reduction has acted as a catalyst for tenants to take advantage of the lower borrowing costs to get into the market themselves and break their lease early. If this starts to happen, it's important to make sure tenants are with an agency that understands this trend, and who knows exactly what the obligation and legislation is on this and that can manage their vacancy downtime so their returns are optimised.
Tenants
For some tenants this rate announcement could be very exciting. This could be the catalyst they need to take the leap of faith into becoming a home owner!
No matter where you find yourself in the property life cycle there is no denying that these rate announcements are creating some exciting opportunities. We are lucky to live in Adelaide, one of the most stable property markets in Australia – and with the best market conditions we have ever seen, it is a fantastic time to make your next move in property.
ABOUT THE AUTHOR
---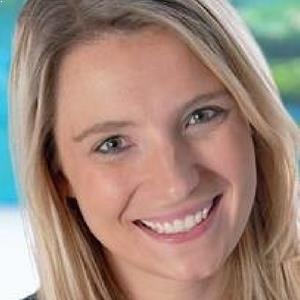 After attending Geelong Grammar in Victoria, Genevieve went on to attain a Bachelor of Business, specialising in marketing at Monash University in Melbourne. Graduating in 2007, Genevieve came back to Adelaide and worked for the family business for two years. Beginning on reception, she worked her way through all facets of the business. In 2010, Genevieve made the decision to gain international market experience and moved to the UK, where she worked as a buyer's agent in London and then in sponsorship and advertising at the Institute of Chartered Accountants England and Wales. Genevieve returned to Toop&Toop in 2012 and is now general manager of sales and marketing. Toop&Toop Real Estate is South Australia's largest family-owned residential agency, specialising in the premium market.