Selling real estate can be a competitive and demanding job. Many agents sometimes wonder why their rivals seem so much more successful.
Often, the answer isn't that they're working harder – it's that they're working smarter.
Here are 10 tips you can implement immediately to become a better agent and increase your sales volumes.
1. Identify the vendors' expectations right from the beginning
There is one critical question all real estate agents should ask a prospective vendor at a listing appointment: "Mr/Mrs Vendor, before we start talking about your property today, I would just like to ask: what are your top three expectations of me if I were to become your agent."
Their answer is almost always going to consist of the following responses:
• I want you to get me the best price possible for my property, plus:
• A high level of communication and to be kept in the loop
• An honest and professional approach and positive experience
• A quick and speedy sale of the property
• Understanding and confidence in the way the property will be marketed
Bingo! Now you can focus on what is important to them. If marketing is important, discuss your world-class marketing strategy for their property; if communication is important, discuss your process of how you intend to keep them fully informed every step of the way. Use examples and case studies to help you explain.
2. Quickly call back all attendees after an inspection
Taking five days to call a potential buyer back after an inspection, or not calling back at all, is unacceptable. If you want to be successful in this business you need to get this right. Last week I attended five open houses and did not receive a single follow-up call to ask for my feedback on the property. Call your buyers back the same or next business day.
3. Don't withhold information from your buyers
Consumers expect information without delay. Research by REA Group suggests that 86 per cent of consumers will overlook an advertised property without an address, and even more will ignore a property without a price or price guide. With the resources available online today, any person with a smartphone can find almost anything – if you are not giving the consumer the information they are after, they will find it elsewhere. Transparency is key.
4. Prospect with a purpose
"Hi… I'm just calling to touch base". We are all guilty of this: calling a prospective vendor with nothing of value just because it's popped up in your to-do list. Put yourself in their position: what information would you want if you were them? Advise them of any recent sales activity in their street, or a comparable property that has just come onto the market. Add value to every conversation.
5. Professional photography is essential
According to REA Group, 55 per cent of buyers are put off by bad photography: they will also automatically discount the value of the property. As professional real estate agents we are responsible for achieving the best possible outcome for our vendors. Are you prepared to have you vendor potentially miss out on over half of the marketplace or receive below-par offers?
6. Work in a pre-determined business development area
Working a business development area or farming area of between 1,500 to 4,500 dwellings allows you to concentrate and focus your personal marketing activities and maximise your return on investment. Although you may list and sell property outside your farming area, keep it simple and focus your marketing to your business development area.
7. Grow your reputation and reach daily
Aim to meet five new people per day! Here's the maths: 5 people per day x 6 days per week x 48 weeks per year = 1,440 new relationships. If only a third of these people own property in your business development area, that's 480 home owners in your area you have had the opportunity to make a positive impression on.
8. Take advantage of the internet
Research shows that 86 per cent of vendors are using Google to research local agents. Work on your online profile page: realestate.com.au and domain.com.au both now offer dedicated agent profile pages where you can showcase yourself to prospective clients. You may need to speak to your marketing manager to help you set this up.
9. Know your numbers
Do you know the total number of dwellings in your business development area? Do you know the breakdown of houses and units? Do you know the total pool of commission available based on your average fee? Knowing your numbers allows you to set realistic and achievable goals and also allows you to measure your success against your market share. Real estate is a business and should be treated that way.
10. Commit to a proven prospecting calendar and menu
We prospect to create new business opportunities and generate listings. After all, before there is a listing there is a lead. What activities are you doing on a daily basis that are consistently feeding your pipeline of potential vendors and producing listing opportunities on a weekly basis? If you are not generating the quality or quantity of listing appointments you need to achieve your goals, talk to someone who is, shout them a coffee and discuss what they are doing differently to generate listings. They will be more than happy to share their knowledge with you.
ABOUT THE AUTHOR
---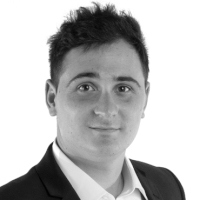 Billy understands the daily activities it takes to be successful in this industry, and focuses on marketing, personal branding and well-executed training. He helps agents map out their success by identifying their true goals, and he delivers this with one-on-one coaching and keeping his team accountable.