In the language of real estate sales, the word 'potential' is too often used as a smoke screen for a property that's past its prime.
Property listings tend to trumpet the "potential" of dysfunctional kitchens, dilapidated bathrooms and overgrown backyard jungles.
And that's fine. Potential to renovate – whether your buyer is looking to flip the property for a quick profit or wants to flex their DIY muscles to create their long-imagined dream home – is a valid selling point.
But it's not the only way potential can be used as a selling point. Indeed, the true power of potential lies beyond restoring hardwood floors or putting in Caesarstone bench tops.
Potential is about far more than the possibility of renovation. An effective property listing places the buyer's focus on the home's lifestyle potential and links it to the aspirations of your target market.
The most effective real estate listings don't simply list the essential information about a property, they help buyers see the lifestyle potential of the property as it applies to them.
Too many property listings trumpet the potential of a home without getting specific about what that potential looks like and how it affects the day-to-day life of the potential buyer.
Rather than simply pointing out property features, take the extra step and link them to a lifestyle benefit.
Or in other words, when writing your listings ask yourself: "What potential does this property have to deliver on the lifestyle aspirations of the buyer?"
For example, what lifestyle benefits does an in-ground pool and deck potentially offer your target market? How does a two-way bathroom ease the flow of family living? What does a home office with an external entrance mean for a self-employed buyer?
Potential doesn't just apply to homes requiring renovation. Every property holds the potential to help its target buyer achieve the lifestyle they've imagined. Express that in your copy and your listings will take on a new selling power.
For more copywriting tips download my free ebook, The Complete Guide to Writing: Property Listings at www.realestatecopywritingonline.com/freeebook.html 
ABOUT THE AUTHOR
---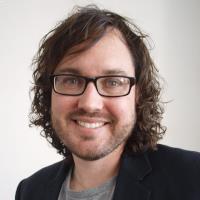 Shane Conroy is an experienced freelance journalist and real estate copywriter. He is the founder of www.realestatecopywritingonline.com and writes professional property listings for real estate agents around Australia.