My co-chief executive, Simon Henry, was on CNBC Asia in April, talking about the countries where Chinese buy the most expensive homes.
Looking at his list, I noticed  Australia was not on it. Why not? It's because of the mix of buyers. Australia attracts far more buyers, but at all price points.
The latest Foreign Investment Review Board report revealed that Chinese real estate investment soared to $12.4 billion last year.
Australia is the second-most popular country in the world for Chinese buyers. Chinese are our number one source of tourists, foreign students and overseas property buyers.
From northern Queensland to Geelong, from Perth to Darwin, in many ways Chinese consumers prop up our economy.
And there are many examples of Chinese buying very expensive homes in Australia.
Most recently, a Chinese buyer paid $25 million for Australia's most expensive apartment, a Melbourne penthouse taking up the entire 100th floor of Australia 108. The building will be the southern hemisphere's tallest building when construction is completed in 2019. At 319 metres, the penthouse will be the highest dwelling south of the equator.
Another Chinese buyer paid $10.5 million for a penthouse in Sydney's Greenland Centre, which will also be its city's tallest residential tower.
Despite all this, Australia is not one of the 10 countries where Chinese spend the most on average for property.
The first country on the list is the Caribbean paradise of Saint Kitts and Nevis, where Chinese buyers look at property with an average price of $11.9 million.
Also on the list are Indonesia, Monaco, Saint Barts, Fiji and Jamaica.
In some cases, Chinese buyers pay more for a home in Australia than in these countries – but Australia also attracts many buyers at other price ranges.
When you add together tens of thousands of buyers in the low and medium price ranges, along with a smaller number of buyers in the high price ranges, you get an average price for all of Australia that is $547,000.
It's interesting to note  the average Chinese price is significantly above the overall mean price of residential dwellings, which is $441,000.
So, no, Australia is not one of the countries where the Chinese buyers pay the most on average for their second homes.
ABOUT THE AUTHOR
---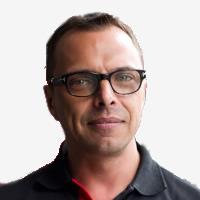 Andrew Taylor is co-founder of Juwai.com, the No. 1 website for Chinese buying Australian real estate. He is an experienced real estate media professional, with 10 years' experience managing print, online, television and radio brands in Australasia and Asia. He has held senior roles in the REA Group, including company director and Greater China country manager. He has also held roles at the Australian Broadcasting Corporation and Property Page Pty Ltd. He has graduate degrees in classical music and plays the diyin gehu (Chinese bass).