Traditionally, sellers and agents have steered away from winter selling, opting to hold out until spring when the sun reappears and the garden is in full bloom.
Over the past few years this tradition has changed and technology has created new opportunities. With buyer demand so strong and consistent, no matter what the season, the industry has seen fantastic results from winter selling when demand outweighs supply.
There are pros and cons depending on who you speak to, but what if you could have the best of both worlds? Tap in now to hot buyers eager to view property, frustrated at the lack of stock in winter and willing to pay a premium, yet without jeopardising a strategic, fresh and high-impact launch to make sure your home stands out from the spring pack? Thanks to the latest technological advances, you can.
Twelve months ago we created the ToopVault to fast-track sales and to leverage exactly this situation. We recognised that, when selling a home, there is unavoidable downtime between appointing an agent and the public launch of the home. The industry average to prepare a home for sale is three weeks: the logistics include minor property improvements, styling, photography, signboard production and marketing brochures, to name a few.
Keep in mind that buyers want an edge, too. They crave the chance to see new properties first and often are happy to pay for the privilege.
ToopVault was created to capture maximum value for our clients; leveraging this traditional downtime the industry faces, speeding up the sale process and potentially selling the property before it hits the open market.
Right now, we are also finding that buyers are frustrated. All-time low interest rates are increasing demand and buyers have become extremely annoyed at continually missing out. Feedback over the past 12 months has shown us that buyers will see past small things required to get a home ready. This is because they had an edge on the market and were given time to see a property before others and make their decision about a property before it was snapped up.
ToopVault allows our client's home to be marketed in a unique way, unlike any other agency in South Australia. There are plenty of early advice products out there, but the ToopVault takes this service to a whole new level. We can communicate and market a home immediately from the day we are appointed.
When our team meets with you, they can take photos of your home on the spot, write a brief description, upload this into our system and launch the property instantly to the vault ... all before they leave your property.
We then broadcast to our Vault members, who have the opportunity to view and purchase the home before professional marketing begins or it is released publicly. This is very powerful marketing, and low-cost.
We're now 12 months in and the Vault's strength is undeniable. We currently have 2,728 Vault subscribers (and growing daily). This is greater than a 100 per cent increase in the past six months. During the first 24 weeks of the year we sold 13 homes via the ToopVault – that's just over one a fortnight – and these results are increasing at a rapid pace.
So whether you're thinking of selling now or in spring, ToopVault offers the best of both seasons.
ABOUT THE AUTHOR
---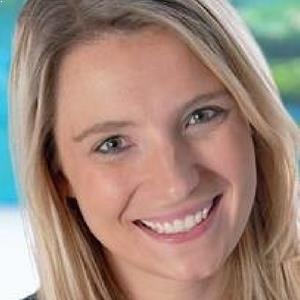 After attending Geelong Grammar in Victoria, Genevieve went on to attain a Bachelor of Business, specialising in marketing at Monash University in Melbourne. Graduating in 2007, Genevieve came back to Adelaide and worked for the family business for two years. Beginning on reception, she worked her way through all facets of the business. In 2010, Genevieve made the decision to gain international market experience and moved to the UK, where she worked as a buyer's agent in London and then in sponsorship and advertising at the Institute of Chartered Accountants England and Wales. Genevieve returned to Toop&Toop in 2012 and is now general manager of sales and marketing. Toop&Toop Real Estate is South Australia's largest family-owned residential agency, specialising in the premium market.