Have you failed to achieve a sales goal? We all have and we all will again. It's how you handle it that matters.
Most agents react in one of the following three ways:
They give up altogether
They choose not to set goals again, because they don't want to risk failure
They start setting smaller and smaller goals that don't require them to stretch, again to avoid risking failure
None of these responses is going to inspire you to perform at your best.
However, what if I told there is no such thing as not achieving your goal?
That might sound strange, but once you understand what I'm about to tell you it could increase your sales results by an average of 37 per cent or more, as proven by renowned psychologist Martin Seligman in his groundbreaking book, Learned Optimism.
You see, I used to really struggle with setting goals because I hated the fact that I could fail. So I tried to avoid the exercise altogether or I set smaller goals that were easy to achieve. That was until I, too, understood that there is no such thing as not achieving your goal.
Since then I have set (and achieved) bigger and bigger goals. For instance, I went from nearly being fired as an agent to breaking my company's sales record, something once considered impossible in the organisation. So I've seen this process have tangible results in my life as it has for the thousands of other sales agents around the world who have implemented it.
Let's look at my three steps to handling a failed sales goal.
Step 1
When you fail to achieve a sales goal, don't get down on yourself. Instead, make a note of everything you did actually achieve. Maybe you set a personal record for yourself. Maybe you learned more about your industry. Maybe you got a record number of listings. Go to town on this and make sure you write down everything you achieved. No achievement is too small! You'll immediately start to feel better when you do this.
Step 2
Go through everything you achieved and see which one really lights you up inside. A couple of years ago, I failed to reach my sales goal. However, when I went through everything I actually achieved, what I found I was most proud about was that I reached a particular amount of money in my bank account. That was my actual goal and the moment I achieved it, I just checked out for the rest of the year. I didn't really go after the sales goal after that because I'd already achieved what I wanted to. Once I realised this, I started laughing! I had nothing to feel bad about. I had achieved what I really wanted and now I was ready to set a new sales goal with a new sense of accomplishment.
Step 3
Be grateful for your so-called failed sales goal. Once you've acknowledged what you achieved, be grateful that you set your sales goal even though you didn't reach it. It was because you went after that sales goal that you ended up achieving what you did. You wouldn't have done so otherwise.
So there you go – three simple steps to rewire your brain and look at failed sales goals differently. Try this approach and I guarantee you won't have any hesitation in setting and achieving your biggest goals.
To your success,
Niro
ABOUT THE AUTHOR
---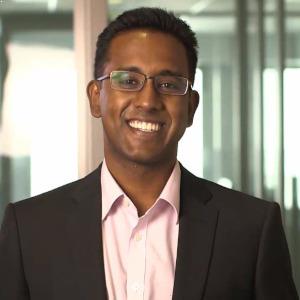 Niro Thambipillay has immersed himself in the real estate industry for the last 13 years and is now one of the industry's top-performing sales people. What he's realised is the key to success is not sales processes, CRM or prospecting skills – it's a mindset, specifically in relation to an emotionally resilient mindset. Mr Thambipillay is now the authority in showing people in real estate how to overcome challenges and transform adversity into advantage through his 'emotionally resilient mindset framework'. To hire him as a keynote speaker or workshop facilitator to improve the emotional resilience of your team or organisation, visit him at www.nirothambipillay.com