I recently met the director of an office in the northern suburbs of Sydney. He wanted me to help him grow his sales results. He'd invested in some scripts, but they had made zero impact and he wasn't sure what to do.
It soon became obvious to me that it wasn't a lack of skills that was the primary issue. There was a complete lack of motivation and, until we addressed that issue, nothing was going to change. After all, an unmotivated sales team is death to any organisation.
It's easy to hype-up a sales team for a short time, but how do you sustain that motivation long term? Here are five steps to make it happen.
1. Have a clear vision for the team and the individual
As a team, you must have a clear vision and clear goals. What are you trying to achieve together? However, you must then take it one step further and ensure that each agent has clear goals for themselves. Only when each individual member can see how their personal goals will be realised by helping to achieve the team vision will you have a motivated, aligned and co-operative sales team.
2. Highlight the consequences of failure
Ensure your team knows why they are trying to achieve target. Most importantly, what are the personal consequences to them if they don't?
I went from nearly being fired from my third consecutive sales job to becoming the top-performing salesperson at the company because I knew that if I didn't turn things around, I wouldn't be able to provide for my family. When personal consequences for failure are high, motivation is never a problem.
3. Upgrade your team's circle of influence
If your team is struggling, how much time are they spending with people who are succeeding or have succeeded? When I ask this question, the answer is often a look of stunned silence.
Who your team hangs around with matters, and you need to get them to spend more time with people who have achieved success in the industry. A good starting point is to get a coach or mentor who has achieved the results you're looking for.
4. Establish compulsory daily success rituals
If your team only does what they need to when they feel motivated to do so, they'll hardly ever get anything done.
Instead, put in place daily activity targets that must be met by each agent, regardless of how they feel that day. For example, it could be a set number of phone calls, a set number of emails to past clients, a set number of letter box drops organised. This can be different for each agent.
Then, if they miss a daily target for too many days in a row, go back to step 2. What's the consequence?
As activity builds, momentum builds and that creates its own self-sustaining motivation.
5. Have a process to turn negatives into positives
Every successful agent I've spoken to understands that obstacles and 'things going wrong' are par for the course in our industry. However, they have a process that forces them to keep moving forwards regardless, and to gain the maximum advantage from each adversity. Ensure your team has such a process to ensure they don't get knocked off their game when inevitable obstacles arrive.
Put these five steps into place and watch the motivation of your sales team skyrocket.
To your success,
Niro
ABOUT THE AUTHOR
---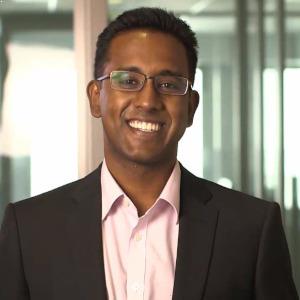 Niro Thambipillay has immersed himself in the real estate industry for the last 13 years and is now one of the industry's top-performing sales people. What he's realised is the key to success is not sales processes, CRM or prospecting skills – it's a mindset, specifically in relation to an emotionally resilient mindset. Mr Thambipillay is now the authority in showing people in real estate how to overcome challenges and transform adversity into advantage through his 'emotionally resilient mindset framework'. To hire him as a keynote speaker or workshop facilitator to improve the emotional resilience of your team or organisation, visit him at www.nirothambipillay.com