Why is it that two different agents, with the same level of training, support and opportunities, can end up with vastly different results?
It can't be a lack of sales skills because of the extensive training, right?
Well, actually, it is.
However, it isn't the hard sales skills of objection handling, price negotiation or building credibility. It's the soft sales skills – the stuff that, as agents, we often miss.
Consider this situation:
You have a difficult potential vendor who seems determined to screw you down on commissions. She knows her house is amazing and that any agent would cut their right arm off to have it.
You want the listing as much as the other guy, but faced with her acid tongue, belligerent manner and apparent unwillingness to back down, your tongue gets glued to the top of your mouth, your brain stops functioning and your heart starts to beat 100 miles per hour.
You've lost control of the negotiation and will probably lose the listing.
Why?
It's because the technical side of selling and all the script memorisation in the world will almost never help you in such a situation. You need something else. You need to improve your emotional intelligence or soft selling skills.
Emotional intelligence is a term that was brought to prominence 20 years ago by Daniel Goldman in his ground-breaking book, Emotional Intelligence: Why It Can Matter More Than Your IQ. Yet it is still something that rarely gets a mention in sales training today.
So let's look at the emotional intelligence triad – the three soft skills you need to master to improve your sales results.
1. Emotional energy management
Selling is ultimately a transference of emotional energy. Your role is to pass on a sense of certainty and excitement to potential vendors and buyers.
So you need to keep your energy high. If you're tired, if you're unable to stay focused for long periods of time, your buyers and vendors will sense this (even if they can't put their finger on it) and go elsewhere.
2. Calling it
If you're with a tough prospect and you try to circumvent the emotional tension in the room, you're doomed to fail.
You need to be able to read the prospect's emotions and then call it. For instance if you're sitting with a husband and wife and she seems enthusiastic but he looks like he'd rather be somewhere else, you need to call it. Say something like, "Mrs Smith, I'm glad to see you're so positive. Mr Smith, you seem distracted. Is there something I've said to offend you?"
Calling out the party who is creating the tension will help you get to the source of the tension, and hold the sale together. If you don't call the emotion, you'll find yourself losing sales and listings, and almost never getting an accurate explanation why.
3. Managing your emotions
Unfortunately, some prospects will deliberately take an adversarial approach to you. When that happens, there is no point taking offence. It often has nothing to do with you. You just happen to be the agent in the room or on the phone. Instead, you need to be able to remain cool under pressure, ask consultative questions (that is, non-manipulative questions) and stay in control of the discussion.
As you work to improve the three components of the emotional intelligence triad, you'll start to see your sales result and income soar (and your stress will come down as well!)
To your success,
Niro
ABOUT THE AUTHOR
---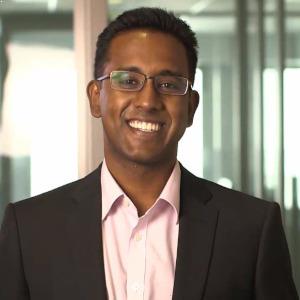 Niro Thambipillay has immersed himself in the real estate industry for the last 13 years and is now one of the industry's top-performing sales people. What he's realised is the key to success is not sales processes, CRM or prospecting skills – it's a mindset, specifically in relation to an emotionally resilient mindset. Mr Thambipillay is now the authority in showing people in real estate how to overcome challenges and transform adversity into advantage through his 'emotionally resilient mindset framework'. To hire him as a keynote speaker or workshop facilitator to improve the emotional resilience of your team or organisation, visit him at www.nirothambipillay.com