Are automatic email replies overused? Underused? Are they a thing of the past?
I don't know about you, but I'm not a big fan of auto replies. I don't use them in my business, BDM Coach, but as a BDM at Integrity RE, I did use them if I was on leave.
Given there are a few public holidays in the coming weeks, I thought it was a good time to bring up the subject.
So, how important are they? Yes, it's important to advise clients that you're away, and a reply can let them know when you'll be back, BUT if you're away from your desk for a couple of hours? Come on! This, to me, is overuse. I am sure people will argue the point, especially as we are becoming a NOW society, where clients want things done NOW, but really, if it's that important, they'll call the office and will be notified you're out and when you'll be back. This, to me, is personal service. 
Auto reply while on leave is obviously very important, especially as a BDM, with potential leads emailing communications through. Just be sure you have emails directed to another agent who can monitor and filter them for you. Also, you should give the helpful agent a list of your Hot 20 leads most likely to contact you, as well as any agreements you're expecting while you're away. Give them your pre-listing email, in case new business enquiries come in, with access to your calendar to book appointments. 
As mentioned, I personally don't use them for my consulting business, even if doing a full day in office training, seminars or travel. With technology today, I can see emails, new business enquiries and calls all on the one device. That's right – it's called a mobile phone. My website has an automated personal email, and people also get a personal automated text message. I then call or email them at the end of the day or during a break. My point is, you can have emails linked to a device, and make contact with people on a personal level. 
So, are auto replies overused and outdated? I believe they can still be of good use, but there are more efficient things you can put in place. There are also quite a few variables to consider with different styles of office set-up. 
ABOUT THE AUTHOR
---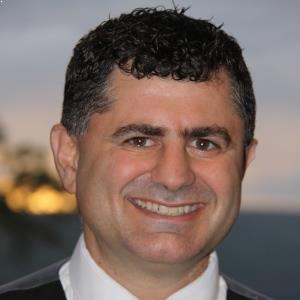 Deniz Yusuf is a consultant, coach and mentor through BDMCoach to agents across Australia, New Zealand and the United States. Having already impacted the industry consulting with McGrath Group, Rental Express and more, he's also started the InspiredGrowth Annual Conference that now opens the door for inspirational learning to non-BDMCoach members. Training isn't just about rent roll growth, but self-belief, inspiration, confidence and results.
Make sure you never miss an episode by subscribing to us now on iTunes
And dont't forget to leave REB a review!

Listen to other installment of the Real Estate Business Podcast