The investment property you bought 10 or 20 years ago near the beach that's always been a "nice little earner" might not be a money spinner for much longer, thanks to websites like TripAdvisor and Airbnb.
Once upon a time, buying a unit in a tourism hotspot served a two-fold purpose. It was a solid investment that consistently provided solid returns, particularly when prices surged over peak holiday times, as well as a holiday home that could be visited at the owners' leisure.
However, the "out of sight, out of mind" philosophy when investing in a strata holiday rental may very well be over, due to digital disruption in the form of social media and review and comparison websites.
The modern holiday maker is an empowered consumer due to digital disruption. Nowadays, 42 per cent of people use review sites, 46 per cent search for feedback and comments online and a staggering 59 per cent say review sites weigh heavily in their booking decisions.
It goes without saying when researching an upcoming holiday, consumers are now more likely to be influenced by fellow consumers rather than by the communications of a travel business.
Cheap overseas holidays and the ongoing spread of the share economy are also influencing the local tourism market. Current research by TNS Australia indicates one in eight Australians already utilise the sharing economy during their domestic holidays — a figure expected to grow by 33 per cent in the short-term.
However, while digitisation may present fresh challenges, all is certainly not lost for Australian holiday unit owners:
Australians still believe holidays are non-negotiable
Australians look for luxury overseas but, when holidaying domestically, care more about the value of the experience, making mid-range accommodation, including serviced apartments, far more desirable
One in four Australians associate regional Australian destinations with peace and re-connection with family and friends.
Top tips to ensure your holiday unit weathers the digital storm:
1. Be pro-active
In the age of social media and review sites, waiting to see a downward movement in bookings and returns is simply not good enough. The internet is forever and once people sniff a trend of negative reviews on a property, it's already too late – the tide has turned.
Conduct an inspection of your property and look for things that might frustrate holiday makers – from squeaky doors to loud fans, to lack of air conditioning and less-than-fresh linen.
2. Raise concerns
Raise any issues you have with the property with the relevant person – for example, if shared spaces are clearly lacking maintenance or in need of a refurbishment, raise this with the strata manager.
3. Personalise the experience
More so than ever before, travellers are looking for personalisation. Think about what touches you can add to your apartment to create positive memories and associations for customer satisfaction and retention. It might be anything from a hand-written welcome note to a dossier with your personal recommendations for businesses and experiences in the area.
Ensure there's information clearly displayed in the apartment for renters to call should there be any issues.
4. Ask for feedback
Nab the consumer before they vent on TripAdvisor. Request feedback in the days following the holiday period over the phone or via e-mail, before they feel compelled to head online to air their grievances.
5. …And act on it!
If you receive constructive feedback, act on the changes!
6. Encourage those with positive experiences to become customer evangelists
If, during the feedback process, you find visitors who have had a positive experience, encourage them to become an advocate for your property and post their reviews on TripAdvisor or social media.
7. Choose your investment wisely
When choosing a holiday investment property, do your research. Look at current apartment median prices and capacity for growth, plus rental yields. It also pays to evaluate where Australians are travelling on their holidays plus up-and-coming destinations, to ensure you make a wise choice that fits your portfolio and your lifestyle.
ABOUT THE AUTHOR
---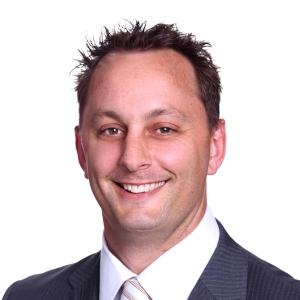 Andrew has been involved in the property management industry since 1999 and has worked for Queensland's most respected body corporate and strata management firm, Archers Body Corporate Management since 2002. He is an expert on all operational matters concerning body corporate and strata title communities.
Andrew is a regular media commentator on topics of interest to residents, investors, owners and managers of body corporate properties. He holds a Certificate IV in Body Corporate Management, is a Member of Strata Community Australia (SCA), the Urban Development Institute of Australia (UDIA) and the Australian Resident Accommodation Managers Association. 
Make sure you never miss an episode by subscribing to us now on iTunes
And dont't forget to leave REB a review!

Listen to other installment of the Real Estate Business Podcast