The DIY industry, although traditionally very large in other countries, has quietly slipped under the radar within Australia.
I remember my early days of real estate in the early 2000s when every so often you would drive past a hand-drawn for-sale sign out the front of a property or the odd newspaper advertisement. But with the rise of the internet also came some bridging of the gap between agent's services and knowledge and what a home seller could achieve.
The DIY industry is certainly a blossoming one, but the positive impact is that agents who have the ability to rise to the challenge have and will continue to do so by way of innovation and increasing their core value proposition.
These days, it's not unusual to see a DIY sign or internet ad out there in the marketplace. DIY companies are often supplied specific platforms for them to do business and they also have the luxury of having no borders to work with as a physical presence is not needed.
One thing that hasn't been bridged and will be a hard one to conquer is the power of the agent's negotiation skills and the ability to educate sellers during the process to ensure home sellers truly obtain a premium price. But DIY companies and the like will continue to introduce new methods and expand hybrid models that cater to the specific needs of vendors and landlords. 
One lesson the agent can take from this is to offer choice within what they propose or ensure what they do is to the absolute best of their ability. As the market tightens and costs rise for business owners, it is important they use their select CRMs and associated systems to the best of their abilities and have strong internal procedures in place to ensure they can prove they offer a premium service for their service fee. If not, they will continually see their fees and profit slide away. 
If anyone is dubious about the amount of property that is being sold Australia-wide by using DIY systems, then I urge them to look at some sold results. You may be surprised. But I think most would agree that any DIY or disruptive model puts further unwanted pressure on the normal fee for service.
The standard sector of the industry is continually attacked and misrepresented, and this is something that needs to be addressed by the bodies that represent us, down to every agent taking responsibility to better educate the market. By way of procurement, partnerships and investment in marketing and education, Professionals Real Estate assists its members to continue to be a relevant and trusted name in Australian households.
We have gained the creditability needed to assist our members get inside doors to give them the opportunity to present their value proposition.
ABOUT THE AUTHOR
---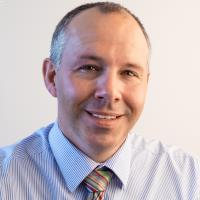 Alastair is a passionate 20-year veteran of the real estate industry.
He works one-on-one with groups and offices creating touch points with prospects to get agents in front of the right people at the right time.
Alastair enjoyed a 10-year career with Professionals Real Estate. He held various sales, auction and property management positions.