With digital disruption showing no signs of slowing down, agents are being encouraged to utilise technology, rather than fear it.
Speaking to REB, Peter Gibbons, managing director of Openn Negotiation, shared why agents shouldn't be reluctant to use the proptech available in the Australian marketplace.
"Many proptech companies, Openn Negotiation included, recognise the skill set of agents and seek to safeguard their role in property transactions," Mr Gibbons said.
"Nevertheless, customers are demanding more transparency, 24-hour service and convenience. If agents don't adapt to these needs, the harsh reality is customers will find a way to get it without you.
"My advice to agents is invest in the proptech companies that seek to enhance your role. The next new player to enter the market may not share the desire to keep you central to the transaction process."
Furthermore, Mr Gibbons said: "The largest industries are always the most resistant to change.
"Processes and specific ways of thinking become so embedded that they go unchallenged for decades. The real estate industry is no different."
Mr Gibbons acknowledged it isn't surprising to see some agents hesitant to trial new technology, "especially when it seems that every week there's a new entrant to the market".
"Agents ask themselves, will investing in this actually lead to a substantial return on investment? Would the time it takes to research and understand the product be better spent on prospecting for new customers? These are all valid concerns that make combating their fear of trialing proptech services difficult," Mr Gibbons said.
"My advice to agents is to commit to a period of time each month, set a reminder in your calendar if needed, where you research the latest proptech developments. Jot down the ones that you deem worth further consideration."
He concluded: "You can't jump on every new proptech trend — that's not an efficient way to do business. But there will be ones that stand out, that hit a pain point you might not have realised you had (or your customers). Those are the ones to pay attention to."
Mr Gibbons also spoke to REB about how the rise of technology has helped bridge an important gap in Australia's real estate industry.
ABOUT THE AUTHOR
---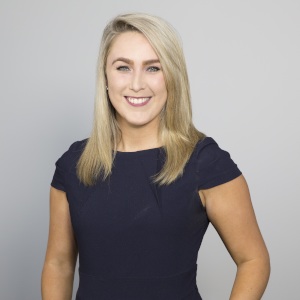 Emma Ryan is the deputy head of editorial at Momentum Media.

Emma has worked for Momentum Media since 2015, and has since been responsible for breaking some of the biggest stories in corporate Australia, including across the legal, mortgages, real estate and wealth industries. In addition, Emma has launched several additional sub-brands and events, driven by a passion to deliver quality and timely content to audiences through multiple platforms.
Email Emma on: [email protected]com.au