Real estate professionals can expect more mergers and acquisitions (M&A) to take place in the proptech space over the coming year, a report has forecast.
A survey of proptech investors in MetaProp's Global Proptech Confidence Index showed that more than three-quarters (76 per cent) of investors in the space expect more acquisitions to take place in the next 12 months alone.
This is backed up by the sentiment of proptech start-up CEOs, also interviewed for the research, with a majority outlining an expectation that the proptech space will become more competitive over the same time period.
Just 10 per cent of CEOs surveyed expressed that the proptech space would be less competitive, while 66 per cent indicated that they foresee the global marketplace becoming more competitive.
The report also queried CEOs on the likelihood their start-up would "be acquired, go public or have a major liquidity event in the next three years".
Sixteen per cent of start-up CEOs said it was very likely their company would go through one of the above options, while a further 32 per cent considered it a "likely" event.
The results are perhaps unsurprising, with MetaProp flagging the results against a backdrop where one-third of investors see proptech companies as performing above expectations in terms of customer growth.
A further 54 per cent of investors see proptech companies meeting growth expectations.
As flagged anonymously by one investor, that merger and acquisition path is more likely among older players in the industry.
The comments from 31VENTURES investor Kan Notoya lend weight to that stance, with him acknowledging that "since proptech itself is very early as an industry, there are many players only providing a single solution".
"However, from an enterprise operation perspective, few companies have the capability to integrate various solutions into their operations by themselves," Mr Notoya said.
"Integrated service offerings will be preferred, especially by companies without enough internal resources to promote corporate innovations."
REB has previously revealed that "the pandemic actually turned out to be a boon for proptech, as technologies were adopted and put to use faster than they would have been otherwise", as the report highlighted.
ABOUT THE AUTHOR
---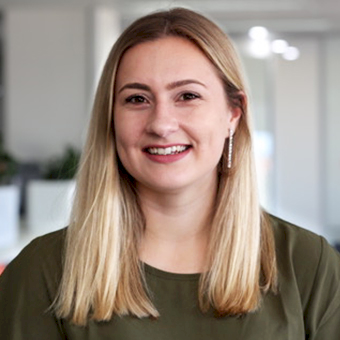 Grace is a journalist across Momentum property and investment brands. Grace joined Momentum Media in 2018, bringing with her a Bachelor of Laws and a Bachelor of Communication (Journalism) from the University of Newcastle. She's passionate about delivering easy to digest information and content relevant to her key audiences and stakeholders.