The foremost tech companies supporting professional services entities have been revealed at the first-ever Australian Digital Technology Awards.
The Australian Digital Technology Awards — a targeted submission-based awards program produced by Momentum Media, and underpinned by industry-wide brand performance research — was hosted for the first time on Tuesday, 18 May 2021.
The awards program recognised digital technology companies that are providing outstanding outcomes for a range of businesses, with a focus on mortgages (mortgage and finance brokers), law (lawyers, solicitors, corporate counsel), wealth and SMSF (financial advisers and planners and SMSF advisers), accounting (accountants, bookkeepers, CFOs and corporate accountants), and real estate (real estate agents, property managers and principals).
The methodology for the ranking was based on 20 per cent of results from a survey that was conducted from December through February that measured the usage, awareness, consideration, customer impact score and net promoter score for each company; and 80 per cent based on written submissions. The two scores were weighted accordingly to create the ranking.
The final rankings for real estate were:
1. Realtair
2. Agentbox
3. Managed Platforms
4. Console
5. Rex Software
6. Openn Negotiation
Within the real estate division, the winners of the Established, Mid-Range and Start-Up categories were as follows:
Established: AgentBox
Mid-Range: Realtair
Start-Up: Managed Platforms
Reflecting on the results, REB news editor and Australian Digital Technology Awards MC Grace Ormsby said it was wonderful to see so much interest and enthusiasm towards the event in its inaugural year.
"It's great to see so many technology companies supporting professional services at such a critical juncture. Over the past 12 months, it's become even more apparent how essential effective digital tools are to ensure best business practice and continued relevance for Australia's professionals," Ms Ormsby said.
"On behalf of REB, I'd like to congratulate all of the winners, and thank you for your ongoing support of Australia's real estate industry."
Reflecting on its win for Real Estate Established Business of the Year, Reapit, the company behind the Agentbox CRM platform, has celebrated its win for the established category.
CEO Mark Armstrong called it an "exceptional result for our AgentBox CRM product in Australia".
"We are excited to be recognised by the industry's first Digital Technology Awards, and this reinforces our commitment to providing innovative solutions to Australia's real estate agents," he said.
Reapit Australia's general manager, Simon Cashman, added that the group is "grateful to work with so many talented agents who help shape our product offering every day so that we can offer the best CRM solution to the Australian real estate market".
Following the unveiling of the REB Top 100 Agents for 2021, Agentbox had revealed it was being used by 64 of Australia's top-ranked agents.
Mr Cashman said the latest award, coupled with that Top 100 Agents result, "reinforces our confidence that we will continue to develop and enhance our client offering with ongoing product development, accelerated through Reapit with the backing of our Silicon Valley investors".
The number one real estate company and mid-range category winner Realtair has also expressed pride in its result, with CEO and co-founder Pete Matthews stating the business is "absolutely thrilled to be recognised in the inaugural Australian Digital Technology Awards".
"Realtair digital solutions were born from a need to seek ways that agents could provide better value to their customers. In the creation of our digital solutions, we sought to provide agents with progressive technology that allowed them to create efficiency in their business and provide exceptional customer service," he continued. 
The CEO added: "We are so grateful for our excellent team and all of our Realtair users". 

 "It drives us further to create exceptional technology that provides real estate agents with the complete real estate transaction from end-to-end."
To view the full list of winners across industries, click here.
ABOUT THE AUTHOR
---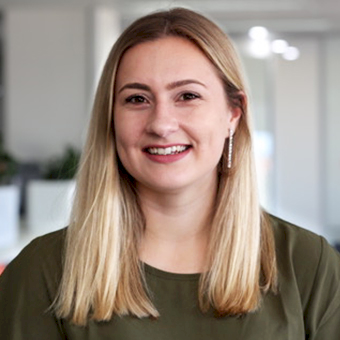 Grace is a journalist across Momentum property and investment brands. Grace joined Momentum Media in 2018, bringing with her a Bachelor of Laws and a Bachelor of Communication (Journalism) from the University of Newcastle. She's passionate about delivering easy to digest information and content relevant to her key audiences and stakeholders.