Tom Panos has warned agents against the dangers of being "seduced" by technology.
In a recent episode of REB's Secrets of the Top 100 Agents, Tom Panos said while agents and business owners should be embracing technology in a bid to drive efficiencies, they also need to beware falling into what he calls "the bleeding edge". 
"Not the cutting edge — the bleeding edge are the people that get seduced by technology salespeople saying, 'Your life will change with this piece of software. Your life will change with this new piece of equipment.'"
What ends up happening on the bleeding edge, according to the REB head coach and trainer, is that these people "just throw all this money at it. They use it for a day, and then they don't use it."
Mr Panos himself said he knows plenty of people who have spent "hundreds of thousands of dollars on computer technology and it's all gone to waste".
Acknowledging that there is so much technology out there, the coach has urged agents and business owners alike that they need to "try and learn the art of being high-tech — but high-touch".
"It's this fine balance: You want to have a CRM system that does all the thinking, but you don't want to go too extreme where essentially what you're saying is, 'I'm now a robot'.
"Because you still need to make an impact, you still need to create emotions, you still need to create a deal.
"Computers don't do that. Technology doesn't do it."
If technology were capable of making an impact or injecting emotion into a property transfer, then maybe there'd be an issue with technological solutions, Mr Panos stressed.
"That would be a problem because every real estate agent would become redundant overnight — so, it's learning the art of how to have technology compliment you — not substitute you," he concluded.
Listen to the full conversation with Tom Panos here.
ABOUT THE AUTHOR
---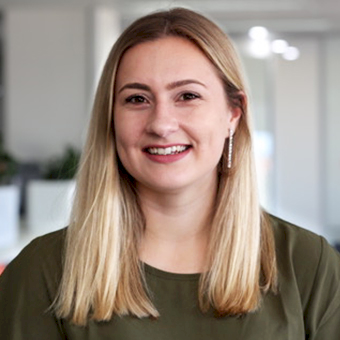 Grace is a journalist across Momentum property and investment brands. Grace joined Momentum Media in 2018, bringing with her a Bachelor of Laws and a Bachelor of Communication (Journalism) from the University of Newcastle. She's passionate about delivering easy to digest information and content relevant to her key audiences and stakeholders.