A national property platform has made its way to Tasmania, already boasting a network of industry partners in the state.
Not long after its entrance into South Australia, Homely has made a number of moves in Tasmania, with the feedback already "overwhelmingly positive", according to head of sales Rory Cook. 
David Webb, Homely's head of industry, has noted Tasmanian real estate as "going through a strong growth period".
"Like much of Australia, Tasmania is looking to support Homely as a strong alternative when it comes to marketing property online. It has been incredible to see the uptake and support that we have received from the state's top agencies," Mr Webb commented.
The property portal's inroads are the result of "a strong desire to see change and an appetite for alternatives", according to Homely senior partnerships manager Freddie Seaholme-Rolan.
He said that meetings with agents across the state had uncovered frustrations with online advertising costs.
Weighing in on the property portal's uptake by local agents, Harcourts Tasmania and Victoria CEO Tony Morrison said he was "thrilled to see some legitimate competition in the online advertising space".
A number of Harcourts agents have been named among Homely's Tasmanian launch partners.
"Not only is Homely an economically viable online advertising solution, it also provides both local and mainland house hunters with valuable information about suburbs that they may not be familiar with," he acknowledged.
"In current times, when travel is often limited — and, at the very least, difficult — that information is priceless."
Since launching in the local market, the property platform indicated it had seen a 41 per cent increase in performance for the state's listings — measuring views, engagement and enquiries over three months. It also flagged a 16 per cent increase in direct listing enquiries.
As part of its partnerships strategy, Homely has also shown its support for education and agent development as well as industry events and media through sponsorship of the Harcourts "Your Real Estate Show".
Key2Property is one business which has been impressed by their use of the portal.
Director Tameka Smith said: "Since increasing our presence on the platform, we are seeing some real traction in our business, but what I love the most is that Homely connects with our community. So, it was a no-brainer to partner with such a brilliant platform that not only works as a tool for our business, but offers so much to our local community."
Other launch partners have included Ray White offices, Spark Property Management Tasmania, Property Wise Launceston, and Peterswald for property.
ABOUT THE AUTHOR
---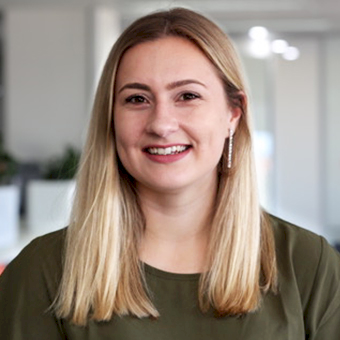 Grace is a journalist across Momentum property and investment brands. Grace joined Momentum Media in 2018, bringing with her a Bachelor of Laws and a Bachelor of Communication (Journalism) from the University of Newcastle. She's passionate about delivering easy to digest information and content relevant to her key audiences and stakeholders.