Following its successful $6 million series A funding raise earlier this year, Propic has added a well-renowned proptech innovator to its ranks full-time.
David Choi is adding to the property intelligence start-up's executive team in the role of chief commercial officer and strategist, effective immediately.
Having been a non-executive director on the Propic board since 2020, Mr Choi is a former founding member of Homepass, and has previously driven commercial and tech innovation for both Domain Group and realestate.com.au.
Dubbed the "go-to guy" for proptech innovation, Mr Choi has also served as chief commercial officer at ActivePipe.
Propic founder and CEO Jeff Gray had called Mr Choi's joining of the board back in 2020 a "significant coup" – a descriptor he has once again employed to highlight the new appointment.  
He said: "David's calibre of experience and character, his deep connections, and passion for technology transforming real estate makes him a great fit at Propic, and we value having him on board full-time now."
According to Mr Gray, the addition of a chief commercial officer and strategist – among other recruitment efforts – is taking place at a pivotal point in the company's growth trajectory.
He said: "With the right focus and team on board, it's reasonable to expect our annual recurring revenue (ARR) to be tripled in 12-18 months."
From Mr Choi's perspective, real estate is a "highly emotional transaction experience and can be stressful".
Weighing in on Propic's capabilities, he raised that 70 per cent of real estate enquiries happen after hours, between 7pm and 10pm, and people sometimes wait 48-72 hours to get a response from an agent.
"There's no other advanced industry where that type of customer service would be acceptable," he considered.
"Propic conversational AI answers all those after-hours questions in real-time, which also relieves stress on agents to respond to thousands of questions instead of doing what they love about their jobs, connecting with people that our predictive technology tells them are ready to buy, sell or move home," Mr Choi concluded.
In addition to the chief commercial officer announcement, Propic has also illuminated further its plans to transform itself into a global technology partner for the real estate industry.
It reported that it will be hiring more data scientists, engineers, marketing and sales experts, bolstered by its recent series A funding.
ABOUT THE AUTHOR
---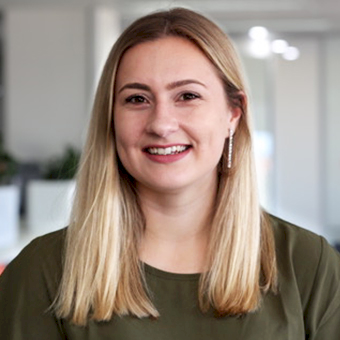 Grace is a journalist across Momentum property and investment brands. Grace joined Momentum Media in 2018, bringing with her a Bachelor of Laws and a Bachelor of Communication (Journalism) from the University of Newcastle. She's passionate about delivering easy to digest information and content relevant to her key audiences and stakeholders.