There's an argument to be made that increasing automation helps the real estate industry attract and keep people within it, according to an innovator.
You're out of free articles for this month
To continue reading the rest of this article, please log in.
Create free account to get unlimited news articles and more!
David Choi, the recently announced chief commercial officer and strategist at Propic, acknowledges there's been an exodus from the industry. It's particularly prevalent among property managers.  
Citing the oft-quoted statistic that 30 per cent of residential property managers in Australia have left their jobs over the past year, he told REB, "frankly, I'm not surprised."
"Salaries for property managers can be considered modest, at best, and they regularly face the brunt of frustrations from both tenants and landlords – sometimes blatant abuse with emotions piqued during this pandemic period."
But rather than blaming the "disconnect" on COVID-19, Mr Choi believes it runs deeper than that.
"Real estate has become so steeped in manual, outdated processes that our research data indicates up to 60 percent of the workload for a property manager could be automated," he commented.
"Despite being inspired to join a relationship business, they find themselves doing highly administrative, time-intensive, some might say, soul-destroying repetitive tasks."
He posed the question: "Imagine if we free them up from such tasks so they can do more of what attracted them to real estate in the first place?"
"It's basic HR: more job satisfaction equals higher retention." 
From Mr Choi's perspective, real estate professionals have traditionally resisted digital transformation, relying on the argument that it is a people-based business. In counter-argument, the chief commercial officer sees that as "exactly why there is the need for automation tools".
"Time-intensive, low-value administrative tasks have built up in our industry like limescale inside an old kettle," he opined.
But, with a growing number of property managers leaving the industry – and fewer people keen to enter the field – Mr Choi said businesses are subsequently facing the challenge of needing to manage more properties with fewer people.
By automating processes, he argued agencies are able to free themselves up for improving customer service and building relationships.
But, rather than driving stress levels higher, he sees it as "a win-win outcome of faster response times for tenants and landlords, as well as streamlining tasks for property managers, making more time for relationship-based moments that matter".
Pointing out that moving homes can be "one of the most stressful life events", Mr Choi emphasised that anything that can make such a process easier will both build loyalty and referrals, and reduce property churn.
The chief commercial officer sees people-first intelligent automation as the way forward, and has flagged two examples as to how it can ease pressures on the industry, while also providing consumers with a better customer experience.
Those are:  
Handling issues (complaints, maintenance requests and managing tradies)
Mr Choi proposed that "most people don't go into real estate because they want to spend their day chasing up plumbers and electricians."
"They want to help people find and love their home, right?"
Estimating that it costs more than $1000 per property in property manager time to coordinate maintenance requests, Mr Choi said that "by using AI to triage tasks and automate contacting a landlord for approval, costs can be significantly reduced."
Explaining further, he said systems can build a database of expected costs for types of repairs, for example to fix a toilet, and set data filters for the value of repairs that require landlord approval.
Tenants would fill in an online form, deep learning and AI finds a supplier, and will authorise repairs based on budget and lease contract terms, before using conversational AI to communicate with the customer to arrange a suitable time.
"Most of that time can be handed back to a property manager (and the costs back to the agency) with artificial intelligence tools available right now," Mr Choi advised.
Virtual open homes and lease inspections
When it comes to lease inspections and virtual open homes, the CCO acknowledges that COVID "has given agencies and consumers a taste of possibilities here".
He proposes that "instead of taking 15 prospective tenants through a home (one-on-one during current COVID restrictions in many places too), a video or virtual tour can be created and then just a final in-person inspection for short-listed tenants can be arranged to confirm the suitability."
Pointing to increasing property prices, particularly in Melbourne and Sydney, as driving buyers to make an offer on homes they've not seen in person, he indicated that buying unseen can feel like less of a risk than waiting a few months for lockdowns to lift and potentially paying hundreds of thousands of dollars more.
It's not limited to open homes, with Mr Choi flagging that routine inspections can be automated too.
"Tools like deep learning can learn to identify differences in photos to check for damage – it's like how Google Photos recognises faces; but spotting changes like a dent in the wall, or a carpet stain in a property instead," he explained.
From Mr Choi's perspective, "it's important we all rally around that experience and push to normalise use of tech in these areas." 
"It might be a controversial view, but we think the popularity of virtual inspections should be encouraged once restrictions lift. They may not replace open homes entirely, but there's an argument to be made that they're an overdue addition to the real estate campaign, both for sales and rental markets."
ABOUT THE AUTHOR
---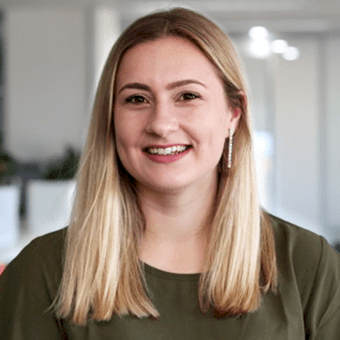 Grace is a journalist across Momentum property and investment brands. Grace joined Momentum Media in 2018, bringing with her a Bachelor of Laws and a Bachelor of Communication (Journalism) from the University of Newcastle. She's passionate about delivering easy to digest information and content relevant to her key audiences and stakeholders.