The e-settlements service provider has onboarded Staffan Flodin into the "key role".
According to a statement from Sympli, the brainchild of InfoTrack and ASX, Mr Flodin will "lead the engineering, development and IT teams at Sympli as it continues to deliver on its commitment to achieving the ministerial interoperability deadline of mid-2023".
The national interoperability regime's start date was confirmed at a ministerial roundtable in the last quarter of 2021 – and it's set to increase competition in the e-conveyancing sector.
Sympli's chief executive, Philip Joyce, has highlighted that "building out Sympli's technology and software capabilities is central to our success, and it is important that we have someone of Staffan's calibre to lead our team on the next step of this journey as we aim to achieve interoperability by 2023".
Calling Mr Flodin's appointment "such a key role", he noted that the chief information officer brings more than 25 years of experience in software development delivery to the CIO role, with Sympli highlighting his extensive knowledge of technology, project management, architecture, development and research in both service provider environments and within the software vendor space.
Most recently, the CIO has worked with Avant Mutual and SmartClinincs in executive technology and information roles and has delivered a range of complex projects throughout his career, including system migrations to cloud and complex software releases.
Mr Flodin himself has considered joining the e-conveyancer group as "an exciting new chapter in my career".
"I am looking forward to utilising my knowledge and experience in what I know will become a very interesting and challenging journey," he said.
According to Mr Joyce, the business has "an exciting year ahead of us and expanding our team with highly skilled and capable leaders will ensure we meet our goals and deliver outcomes for our customers".
ABOUT THE AUTHOR
---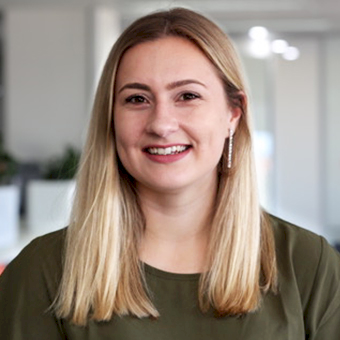 Grace is a journalist across Momentum property and investment brands. Grace joined Momentum Media in 2018, bringing with her a Bachelor of Laws and a Bachelor of Communication (Journalism) from the University of Newcastle. She's passionate about delivering easy to digest information and content relevant to her key audiences and stakeholders.